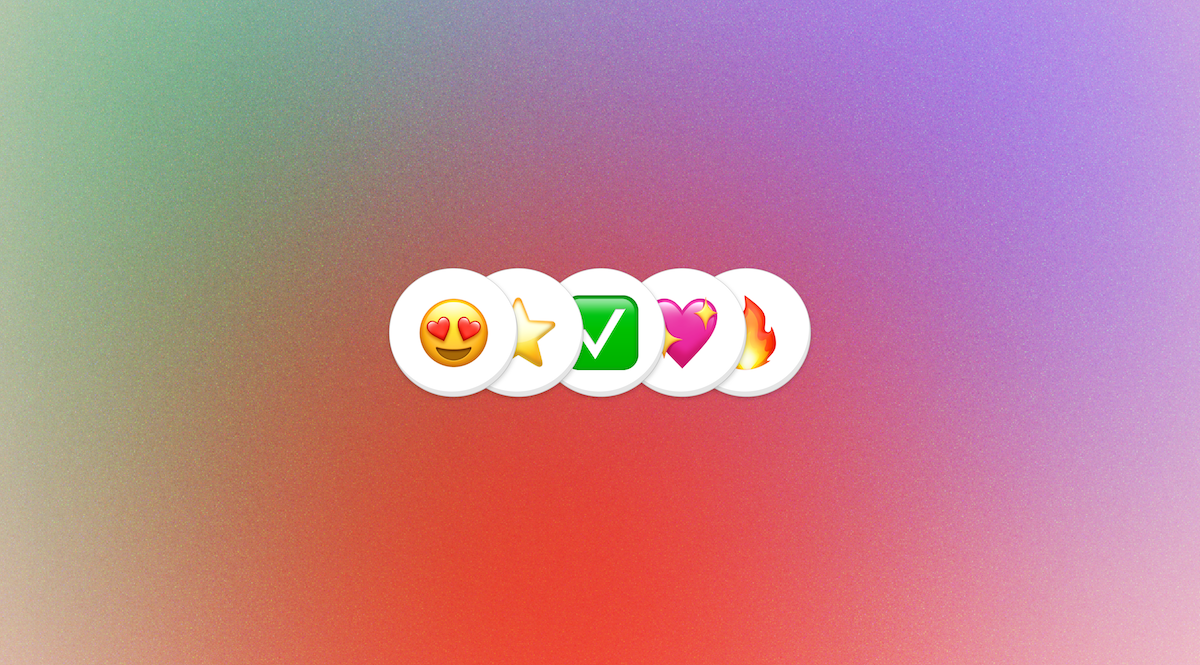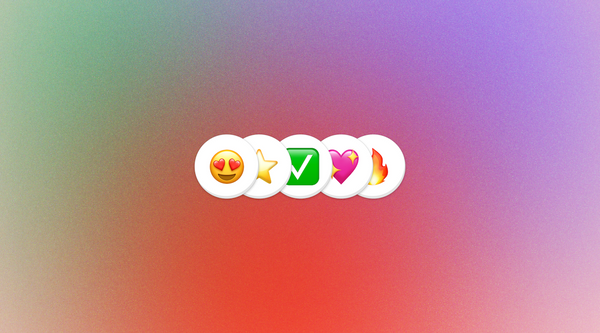 Technical writing is an art. You have to know the product you're explaining inside and out while thinking up ways to organize that information and condense it into something someone can follow.
"Technical writers are underutilized as the product and support teams fail to include them in crucial meetings, so many choose a different path and start freelance work instead."
Finding people with the skills to do this can be challenging—especially hiring them in-house.
Technical writers are underutilized as the product and support teams fail to include them in crucial meetings, so many choose a different path and start freelance work instead.
Managing freelance technical writers is a challenge in itself though. You need to be on the same page when it comes to style, quality, and the review process.
A plan for managing them will help you and the technical writer get the results you're looking for. You'll want to build a team of motivated writers that execute consistently on projects, with a willingness to build long-term relationships with your team and even go the extra mile to help you grow.
Hopefully you'll also not have to deal with the hassles of requesting frequent work revisions or replacing writers every now and then.
In this post, I'll offer ideas on putting together a great freelance technical writing team for your knowledge base.
Hiring the Right People
Your Knowledge Base can be used as a marketing tool, letting prospects know you're there to support them in case they get into a pickle.
As the creators and stakeholders of your Knowledge Base, your technical writing freelancers should have knowledge of the topics they cover. This is going to be tough to hire for though, since it's super unlikely they'll have used your product before.
The most you can really expect is sufficient experience writing on similar topics. For example, if you run an eCommerce store that sells fresh organic produce it's highly unlikely they'll have written about organic fresh produce.
Instead you'll want to look for experience in technical writing for a different eCommerce company in the past.
Aside from reviewing their resumes and cover letters, other ways to evaluate a good fit could include:
Asking the freelancer for writing samples (pay them a fair rate for their time and effort). Freelancers will typically have their hands full with other projects. Some may even be working in a full-time position and looking to transition into freelancing. It's only fair that you reward them for the work they do—even if it's a sample
Ask if the writer has a blog. Blogging is a form of self-expression. Common wisdom says that anyone who is a writer by profession and enjoys writing will have a blog, a YouTube channel, a Medium page, or LinkedIn posts. Your freelancers' writing outside of their work will reveal the depth of their technical knowledge, their grasp of the language and writing style, and also their personality
Get on a call and chat. If you have a technical writing team, have someone get on a call with the freelancer and have a casual conversation about mutual interests. Peers can usually gauge one another and your writers will be able to estimate the technical capacity of freelancers and their fit for your company
Have freelancers evaluate your existing documentation and provide feedback. What would they change and how would they approach the subject? Their perspectives will throw light on their level of understanding and tell you whether they can be counted on for fresh ideas
Give them a test task. For example, you could provide them with a few of your brand guidelines, ask them to create technical documentation and assess their ability to follow directions
Share Clear Expectations
Once you've shortlisted your freelance technical writing candidates, explain what a typical day will look like for them and how many hours they're expected to contribute.
They'll appreciate having information that lets them organize their workday and meet productivity goals.
The workday could start with a video call with in-house team members and then the freelance writer jumping into core activities like researching, creating technical documents, and reviewing their work.
You'll also want to be clear about the review process. Peer reviews or 1-on-1s with managers may happen on certain days or inside a certain timezone.
Share the average amount of time taken to complete different types of documents, articles, whitepapers, or whatever else that constitutes technical writing for your company.
This will allow them to plan their daily tasks more effectively.
Set Guidelines
It sounds a little ironic to create guidelines for your freelancer who will in-turn create a sort of guideline for customers. But guidelines will help speed up the process and prevent simple mistakes from happening.
Here's a few ideas of guidelines to help get that technical document finished.
Create Goals & Milestones
Writers should have a clear goal of each documental task. knowing whether it is intended to inform or persuade readers will keep the tone in the right zone.
They should know who they're writing for in order to determine the information to include and the language to use—an audience persona can help here. Writing documents with a goal in mind helps make them useful and actionable for readers.
And if the overarching goal is to create a whole category of documents for a new product release, make sure to break the goals into milestones to keep your freelance writers motivated.
Loop in Experts
Technical writing often involves complex concepts that can only be understood by speaking with someone in-house with deep knowledge or researching the topics online.
If your Knowledge Base technical writer is writing about a topic that requires expertise to make it sound simple to the reader, make sure to loop in an expert from your team who can guide the freelancer through the topic.
The expert can then pass on guidelines when it comes to writing the document. There might be certain jargon an expert wouldn't use where other words might click better with the reader.
Create a Style Guide
Using a Knowledge Base style guide can help keep your technical documents consistent, clear, and concise. Outlining grammar, formatting, language use, and other elements keep everyone on the same page.
"Templates (we call them Clips 🙋) speed up document writing, save time on formatting, and ensure a consistent standard across all documents."
For example, you could designate the AP Style Book for your writing's punctuation, numerals, capitalization, and abbreviations. If creating case studies you could share the ones you've already created as samples for the desired style, tone, and language.
Templates (we call them Clips 🙋) speed up document writing, save time on formatting, and ensure a consistent standard across all documents. You could create templates for different types of documents or download ready templates online.
You'll find plenty of templates for FAQs, set-up guides, troubleshooting, and quick start guides, among others. You'll also want to think about what else can help writers work more efficiently like a documentation schedule, process checklist, or editing sheet.
Review & Communicate Effectively
Writing great technical documents is difficult.
Document reviews go a long way in helping writers polish their work and take up bigger challenges. Between meetings, research, writing, feedback, and revisions, writers can sometimes struggle to manage their time.
Support them with the information and tools that help them manage their day's work and meet deadlines without feeling overwhelmed constantly.
Here's a few ideas for making documentation review a little easier:
Writers self-edit what they've written before it goes through a peer review. Your Knowledge Base style guide and editing checklist are the reference documents for self-assessment
A peer review where writers check each other's work. It will encourage further collaboration, aid writers' professional development, and improve document quality
Virtual meetings held daily or weekly are an opportunity to discuss projects and understand if writers are facing any trouble. Managers or team leaders can have a group conversation or connect 1-on-1 with writers.
Points Worth Reviewing
Writers must have a clear idea of how their work will be reviewed. Common metrics include:
Adherence to the Style Guide
Mark the most important elements that are most important when it comes to your style guide. Writers will naturally do a self-assessment to confirm their adherence to guidelines. That way, formatting or editorial issues are easily resolved and aren't carried over to your peer review.
Technical accuracy
There's a certain expectation that technical writers will create technically sound documents but it's also understandable that they may sometimes use industry-specific or technical terminology that isn't clear to readers.
Advising writers to clarify terms or—if required—explain them briefly when they're first mentioned will help readers absorb content without difficulty.
To raise the bar for technical accurac, define KPIs that measure how effectively writers are presenting your product or a technical concept. Tests, reader feedback, and peer discussions are additional ways to create better documents.
Readability
Simple language is usually valued over jargon-filled sentences when it comes to technical writing. Tools like Flesch-Kincaid that assess the reading grade level of text may be helpful in creating easy-to-understand documents.
Check for logic, flow, conflicting information, incorrect or incomplete information, and tone. Ensure that documents are legally and ethically sound, i.e., don't contain plagiarized content, talk down to readers, or belittle competitors.
Feedback
Your customers can also contribute to content review.
Get feedback from them on how useful they found your knowledge base and assign a relevant KPI. Feedback from your sales and product teams—who know your product best—is also useful in gauging writers' understanding of your product and technical topics related to your industry
Meeting Deadlines
Technical writing involves multiple tasks at a time which can go smoothly if writers have a time management system in place.
While writers may have their own ways of managing their work, it's worth sharing proven time management tips that help them improve their efficiency without burning out.
Here are a few tips to share with writers:
Follow their freelance routine. Apart from making time for meetings, they should have the flexibility to plan their work schedules. What they achieve during those work hours is important so encourage them to follow best practices like prioritizing projects and planning the order of tasks to complete
Create a to-do list. Dividing the day's work into manageable chunks ensures that nothing gets missed. Using a to-do list is helpful in maintaining a balanced perspective on various technical writing tasks such as research, collaboration, drafting, reviews, revisions, and publication. It'll also keep your whole team looped into the process
Use guides and checklists. Advise writers to make the most of the documents and tools you've provided to help them create documents in a consistent style. When everyone is referring to the same knowledge base guidelines, they can more easily collaborate and get up to speed on projects
Give prompt feedback. The first draft is seldom perfect and good to go. Once ready, it needs to go through a peer review and revision requests should flow back to writers. In case more detailed feedback is required, the reviewer and writer can either get on a call or use an async tool to discuss how to improve the work
Promote a work-life balance. When everyone on the team manages their time efficiently, they also help their peers. To cite an example, if a writer submits a revision later than expected, the team lead may need to wait to check the work and approve it on the same day for an urgent deadline
Use Tools to Track Progress
Support your freelance team with tools that make tracking projects easier and more transparent.
Using project management tools has pretty much become a norm for technical teams. They make coordinating, tracking, and collaborating on work simpler and faster. There are a number of project management tools.
What works for one team may be less suitable for another. Choose one based on what you need.
You might want features like activity tracking and work scheduling. Maybe you need budgeting features that allow you to plan billable and non-billable hours, track invoices, and add expenses.
If you're juggling multiple projects at once you might need the tool to be a little more flexible. Dividing work into several projects and maintaining everything related to each project in one place will be crucial for you to keep on top of all the tasks and documentation.
Interested in a more visual project management tool?
Use a tool that has Kanban boards. You can organize tasks on cards and move them across various vertical rows based on their status, such as 'on deck,' 'in progress,' and 'ready for review.'
If you want to keep it simple, you can have a chatbot on your messaging platform to send messages to writers every day asking them for a progress report on their work and their plan for the day.
"You'll want to establish a channel of communication across teams or bring different teams on one project management platform"
Depending on the nature of the technical writing project, writers may also need to collaborate with other departments in your company.
For example, they may work with product or marketing teams to create blogs or whitepapers, and also with the design team to create charts, diagrams, infographics, and other visual elements.
You'll want to establish a channel of communication across teams or bring different teams on one project management platform. Slack or Microsoft teams are two popular tools for async communication since they integrate with popular project management tools.
Writers can post relevant tasks and project updates on the platform.
They also work with cloud storage tools like Dropbox, OneDrive, or Google Drive, supporting collaborative file and document sharing. Establishing timesheets is also something work integrating with tools like TrackingTime and Quidlo Timesheets enabling you to record the time writers are spending on tasks.
This information is useful in planning team capacity, anticipating delays, and estimating expected costs.
Payment and Contracts
Freelance technical writers are either paid per word, per hour, per day, or per project.
Per word is the least popular model. Probably one to avoid since the number of words done matters far less than the accuracy and clarity of technical documents.
Few, if any, technical writers worth their salt will take up a per-word offer.
A per-hour rate works well for smaller projects. Ditto for per-day projects. A per-project rate is best for jobs that take days, weeks, or even months to complete owing to their depth and complexity. A flat fee project is the most popular choice of freelance technical writers.
"A contract is essential to go about hiring freelancers legally and avoid disagreements and disputes later."
When it comes to setting a rate, experience counts for a lot.
Intermediate (3-7 years' experience) and professional (7-15 years' experience) command higher rates than beginner freelancers (up to three years' experience).
In negotiating rates, consider writers' performance on a specific test you set up, their ability to come up with new ideas for your technical documents, and their level of knowledge of your subject matter.
A beginner freelancer who matches up with your criteria, maintains an active blog, and is forthcoming on ideas for improving your knowledge base can be worth the extra money they ask.
An intermediate writer who has good writing skills and a solid grasp of the subject matter but who doesn't appear as dynamic in other respects may not be as good a fit as the begineer.
A contract is essential to go about hiring freelancers legally and avoid disagreements and disputes later. The essentials in a freelance agreement are:
A description of the work and services. Describe the scope of work. You could get specific and list the tasks and milestones writers must achieve. Indicate the start and end date of the contract. Mention the deadline date.
Payment terms. Include the maximum or minimum number of hours billed, whether they will be paid an hourly or a fixed rate, and when they will get paid. Indicate the mode of payment, i.e., PayPal or bank transfer. State whether writers would be entitled to a late fee if they don't receive payment on time
Product ownership and license. Specify in no uncertain terms that you have full rights and ownership of the technical content writers create. Mention if writers will get a byline, and how you will use the technical content
Termination. State the grounds for termination and penalties for terminating the contract early. Specify the notice requirement, and the number of days required before ending the contract
Exclusivity/Competitive engagements. Freelancers are not bound to an employer and are free to work for anyone they choose.

It can be that they're working for or taking up projects for companies that compete with your business. Address the conflict of interest that may arise in such a situation. You could for example have an exclusivity clause that prohibits writers from working for competitive businesses for the duration of time they're working for you
Non-disclosure and confidentiality. Writers may be liable to protect the privacy and confidentiality of your business information. You could have a separate non-disclosure agreement (NDA) establishing a confidential relationship.
While payment and contracts aren't exactly the msot appealing part of hiring freelance technical writers, it's important to create legal boundries so you and the freelancer are comfortable and clear about expectations.
Create a Great Environment for a Technical Writer's Art
Great technical writing aims to simplify complex topics and make them accessible to readers at different levels. Without it, you'll get an influx of support tickets and have to reduce the care given to each customer.
The best technical writers are able to deliver engaging outputs that boost your customer engagement, inbound sales, and growth. When managed with care, respect, and intelligence, they remain great teammembers and contribute to the success of your knowledge base.
Put a plan and rate in place to recruit the best and support them with the tools to perform consistently to expectations. Best of luck!