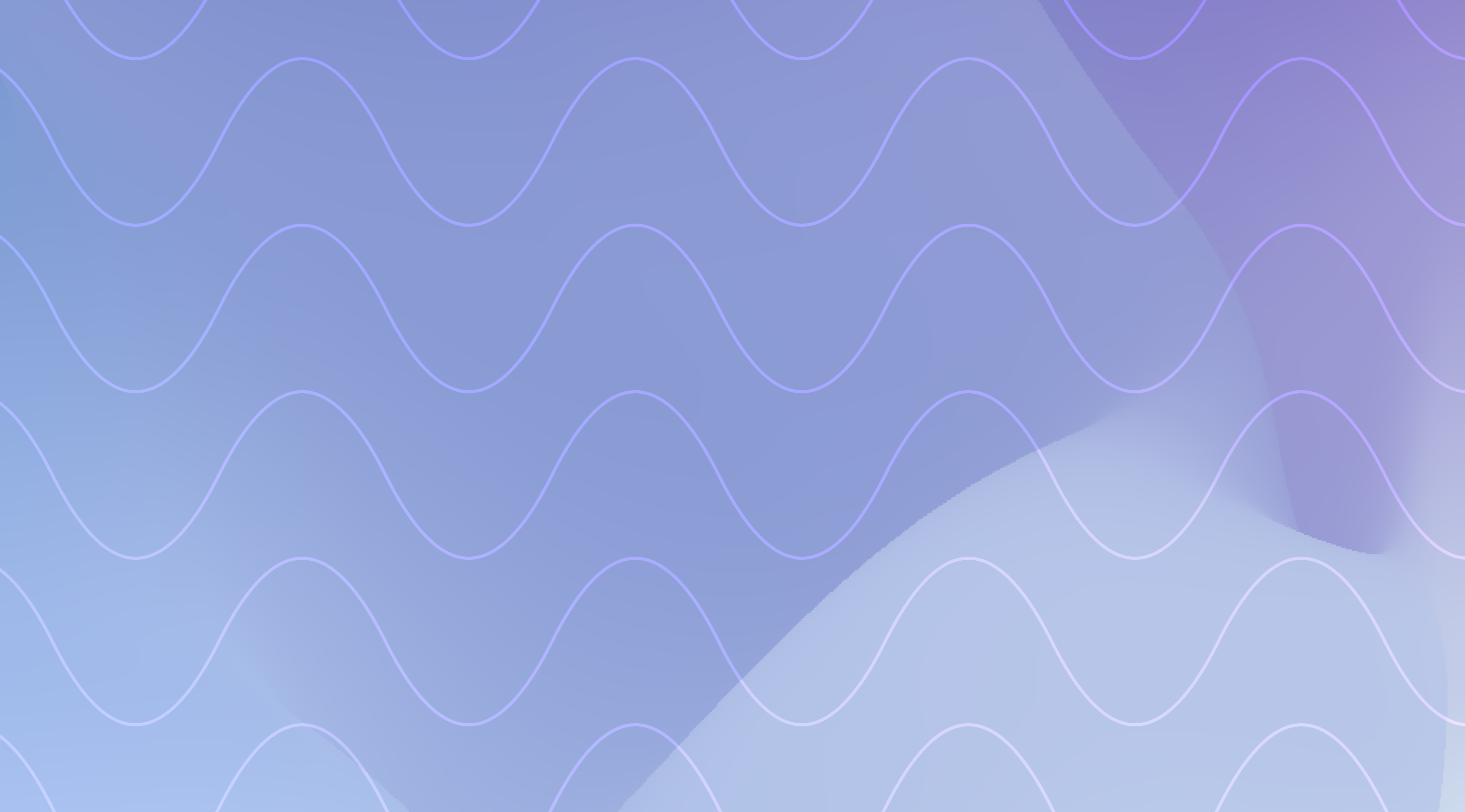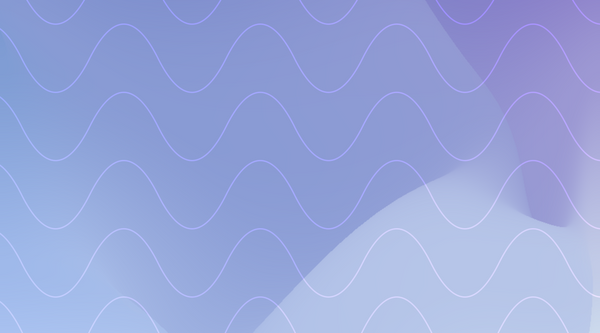 As I hit the Publish button on our newest Knowledge Base article, I had no idea it'd become our most popular ever. An article about how to find CSS selectors would surely only be used by our customers.
Apparently, I was very wrong.
Customizable Beginnings
One of the core beliefs we had when we created HelpDocs in 2016 was to ensure our Knowledge Bases were as customizable as possible—while at the same time making it as simple as possible to get started.
Not a small feat on the engineering side of things but being able to make it your own was super important to us. Custom CSS, JavaScript, and HTML templates make it all possible.
So when I first published an article about finding CSS selectors inside your browser back in 2018 there was no way I thought it would rank so darn well.
In fact, it tends to come up as one of the top results on Google when searching for "css selectors browser":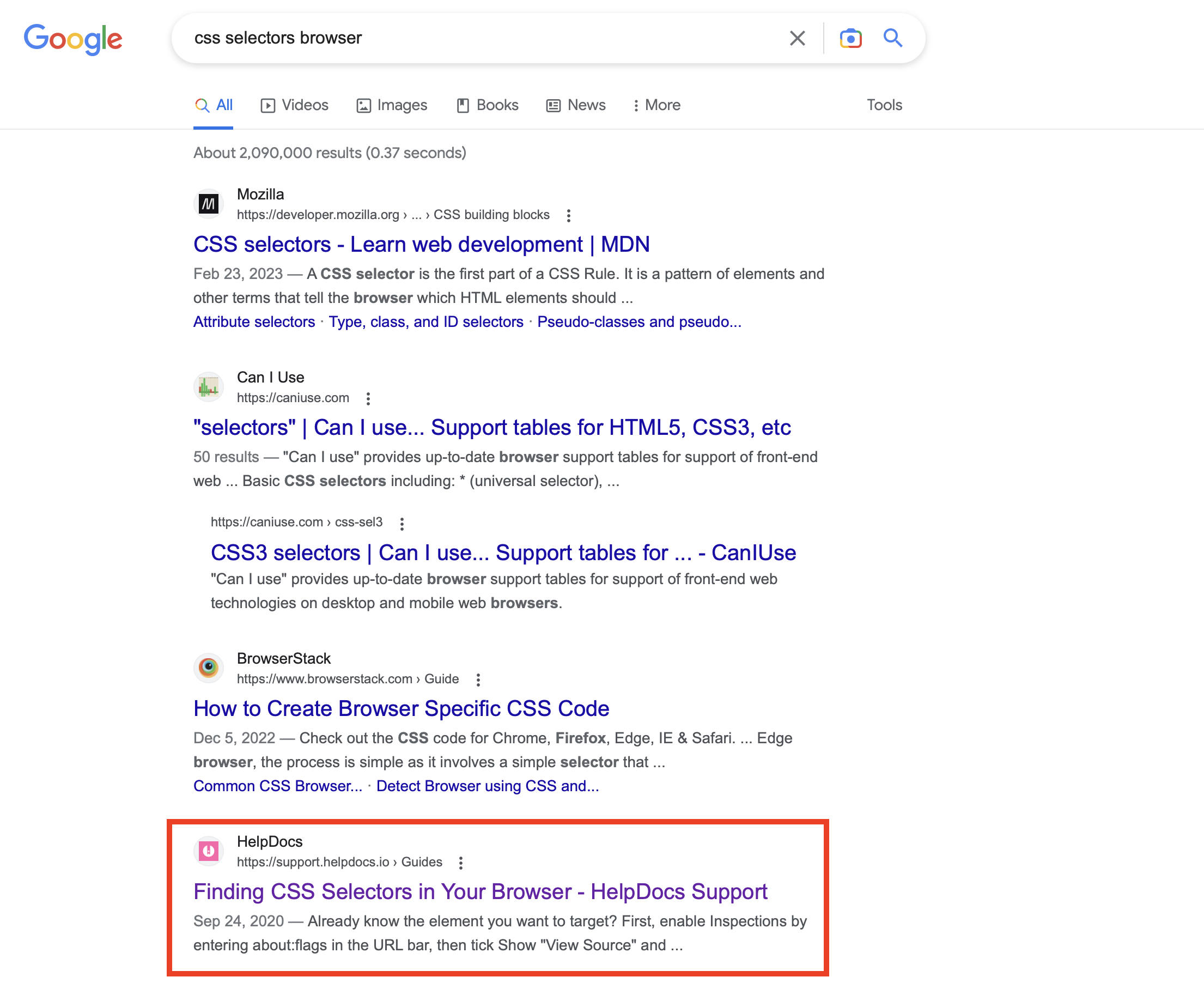 Turns out there aren't many articles about finding CSS selectors and so when my article was published, it rose to the top pretty quickly. We had only decided to write the Knowledge Base article to help point our users in the right direction.
As the article started to consistently rank as the most popular article in the Knowledge Base it got me thinking: is this a good or bad thing?
Expectation vs. Reality
Just like any other website, a Knowledge Base can be used as an SEO tool. Heck—we have a ton of SEO tools built into HelpDocs. But its general purpose is to help customers rather than sell our product.
Then I had another epiphany—since we're selling Knowledge Base software it's a pretty great advert to rank so highly for a sought-after keyword.
There's certainly an expectation vs. reality when it comes to customers using our Knowledge Bases. The expectation for a customer (let's call them Sara) goes something like this:
Sara gets stuck using our software and is looking for an answer
Sara heads to our Knowledge Base directly
Sara types in a search query
Sara clicks on the article and gets the answer
In reality, it goes something like this:
Sara gets stuck using our software and is looking for an answer
Sara opens a new tab and searches on their default search engine
The search result comes up (hopefully 🤞)
Sara clicks on the result and views the article
Knowledge Base rankings on search engines are almost as important as the search engine inside the Knowledge Base. If your customers are looking for an answer, they'll likely go to the place they look for answers for everything else.
Doing What We Love
So to answer my previous question—is it a good thing that almost 30% of our traffic goes to that one article? Yep, I do.
Not only does it show off the power of our Knowledge Base SEO but it helps people find the answer they're looking for and that's something we love doing 💖