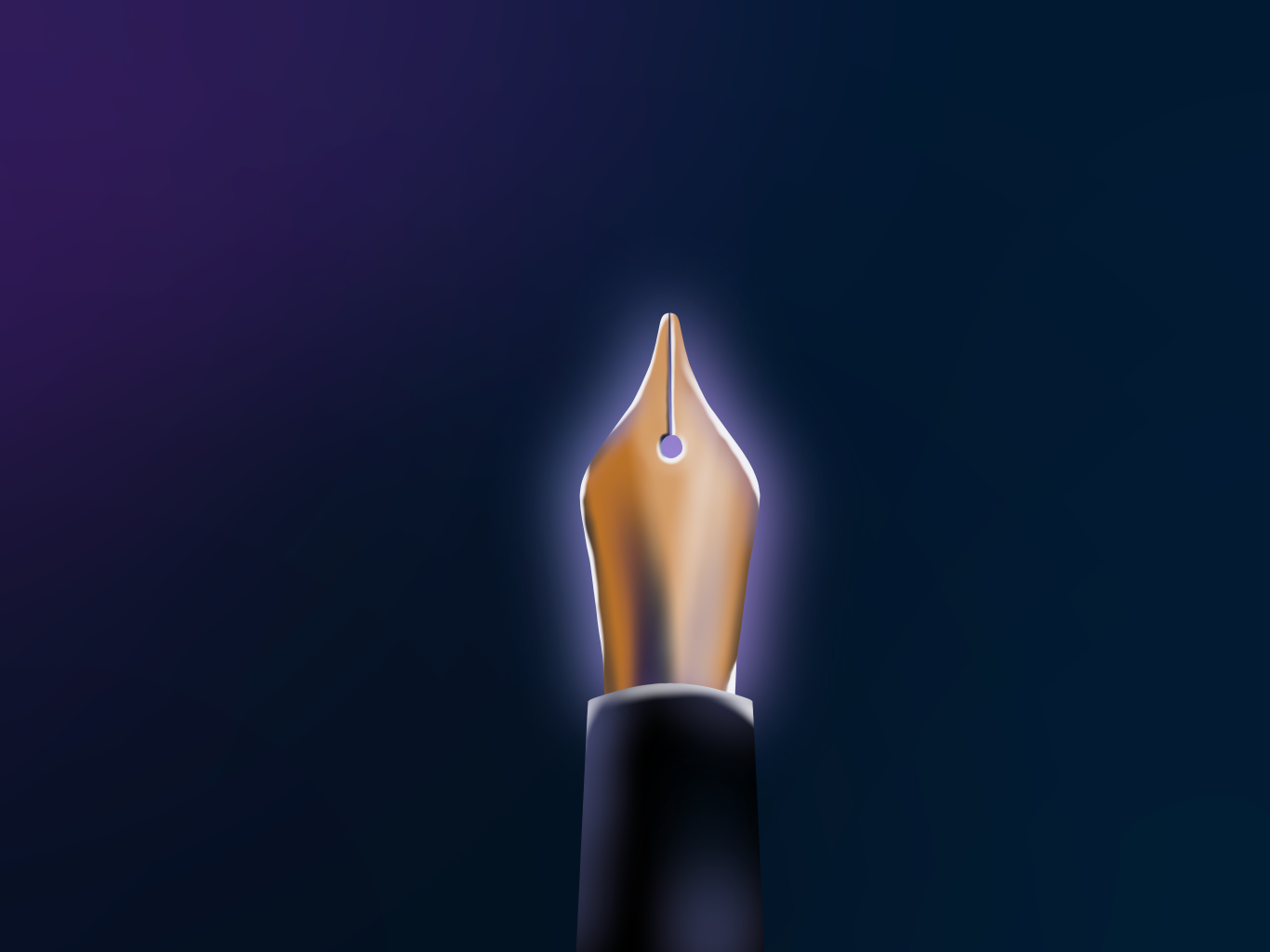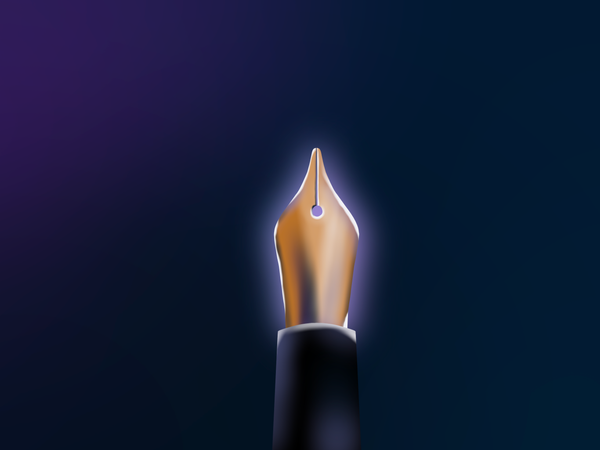 Looking to become a technical writer? The good news is there's a load of different ways to make money and be successful. The bad news is there aren't many resources to work out how to do it.
When I first began my technical writer career I assumed that my typical assignments would include writing highly technical instruction manuals about the latest iPhone or Xbox release. I could even land a position with Apple or Microsoft with a little bit of luck and hard work 🤞
Despite my unwavering passion and dedication I never really took the time to research the many different types of technical writing or determine which types I would actually like to write.
My only goal in the beginning was to make an income doing what I love—writing about hi-tech gizmos and gadgets. As I got into it I began asking myself some rather difficult questions:
Do I want to write for one employer long-term? Or do I want to work with a bunch of different clients across a broad range of interesting technological subjects?
Do I want to work from home? Or do I perform best in an office environment?
Do I want to write shorter blogs and articles for websites? Or would I prefer to write longer and more complex training manuals and case studies?
Do I need more education and experience to achieve my goal? What are my strengths and weaknesses?
What types of writing have I performed in previous jobs that might help me to build my technical writer career?
I immediately began thinking about my current position as a project coordinator for an architectural firm.
My responsibilities often required me to manage the construction schedules and financial billings of hundreds of employees and subcontractors. And this was for at least twenty different construction projects on a daily basis.
No two projects were ever alike. The job was never boring. And I liked the multitasking and attention-to-detail that came with the job.
Your Past Can Hold the Keys to Your Future Technical Writer Career
The project coordinator role taught me how to translate architectural concepts into a language a wide range of audiences could understand. Even with varying educational backgrounds and knowledge levels.
I communicated daily with electricians, HVAC technicians, and bricklayers. With concrete suppliers, Internet providers, landscapers, plumbers, and most important of all—clients.
The way in which I communicated would often change depending on who I was talking to.
One of my primary roles was to translate the confusing architectural blueprints into written content. Each different audience needed to understand them.
I've sent millions of emails, written thousands of meeting agendas, and designed too many presentations to count.
In my early days of learning how to become a technical writer I looked to my past employment as a project coordinator. I found I already possessed an extensive history of professional writing. I also determined that I enjoyed working with lots of different and interesting people from varied backgrounds.
Short assignments might be attractive at first but my preference is for lengthy projects. They're more complicated and my architectural experience of building a complex document can come into play. Making the leap into a new technical writer career requires more than passion and aptitude. It also takes guts and gumption.
How to Become a Technical Writer
Many beginners assume you need a degree in journalism to find employment as a professional technical writer. That's not always true. Recruiters and employers are willing to look past your educational background—or lack thereof—as long as you can write.
Recruiters want writers who are knowledgeable about specific technical subjects. They want writers with previous writing experience who can perform a variety of assignments. Above all else they want writers who can meet (or exceed) scheduled deadlines.
My job as a professional technical writer often involve outlining and generating clear documentation. It has to be easy to understand regardless of the reader's educational and experience levels.
Clients expect me to break down complicated concepts from compiled research and data analysis to create clear and concise documents. I also have to work out the client's target audience before I even start writing. This helps determine the most effective tone and style of the written content.
Here's my advice for beginning a technical writer career.
Finding Your Niche
Identifying a writing niche is essential to long-term success. One of my primary goals as a technical writer is to market myself as an authority and thought leader in my fields of expertise.
I was careful in the early stages of my career to choose areas of specialty I find interesting and exciting for years. A niche can be an individual area of expertise like Artificial Intelligence or Robotics Automation Systems. A niche can also be a particular genre of writing such as case studies or white papers.
Case Studies
When considering how to become a technical writer case studies writing can be highly profitable. Case studies are usually lengthy essays on a specific subject that help potential consumers build trust in the company brand.
I often begin writing case studies by sorting through pages and pages of research data. First off I try to locate the most relevant statistical information that supports a company solution to a consumer problem. I also like to include critical data—like before and after statistics—that supports my recommendations.
White papers
A white paper is a technical document. It tends to incorporate extensive research and expert knowledge to persuade the reader towards making a specific decision. Case studies provide the statistical proof that a proposed solution works best for solving a customer problem. White papers assign and endorse a brand specific product or service that resolves that problem.
UX Writer
User Experience writing (UX) is the generation of User Interface (UI) copy that guides its reader in the best ways to interact and engage with technology.
UI copy includes terms and conditions, error messages, security notations, and instructional content for product usage. My primary goal as a UX writer is to act as the voice of the technological product. I also have to provide clear and concise communication with end users.
Blogger and Article Writer
When a company creates a new product or service they tend to spend a great deal of time and money generating white papers and case studies. This help them promote their new venture. Said company hires writers like me to write hundreds (if not thousands) of short blogs and articles.
I love this kind of work because I can keep rewriting the same content over and over again. It's quick work that pays well 💰
Technical Copywriter
There might be millions of software apps in the digital marketplace. Developers are always seeking qualified and highly-skilled technical writers. Why? To generate publicity and build brand name recognition.
My job as a technical copywriter is to produce engaging content that builds trust with the company's preferred audience. My assigned projects can be quite diverse which is always exciting. Examples include advertising copy, brochures, email advertising campaigns, product descriptions, and landing pages.
Learning the Fundamentals of Technical Writing
In my earliest days as a professional technical writer I knew the biggest part of the job was creating concise documentation. I had the skills to write about technical topics and make them easy to understand. I also knew that I could write grammatically correct documents that were readable. The rest I would need to learn along the way.
Many consumers tend to find reading technical documents to be pretty tedious. Think reading an IKEA manual vs. a washing machine manual. Which one would you prefer?
Unless the writer follows certain structural practices consumers won't pay attention. First impressions—even of a written document—can go a long long way.
One of my goals when writing any assignment is to encourage the reader to read the entire document. I use several different formatting tactics to achieve this.
One of my favorites strategies is to insert colorful charts and other imagery.
It helps break up the content into smaller reader friendly chucks of information. The creative use of subtitles and bullet points is another of my favorite techniques.
You can learn a ton more about the basic principles of technical writing using Ugur Akinci's Technical Communication Center as a resource.
Learning the Basics of SEO
When I was first learning how to become a technical writer I'd never heard of the term search engine optimization (SEO). Little did I know that technical writing is so much more than regurgitating hi-tech information onto a blank page.
To attract readers to any published writing the content must first appear in the search engine results of a potential viewer's web browser. That's where SEO comes in.
SEO strategies range from crafting attention-grabbing headlines to the creative use of keywords. Keywords are words your target audience might type into a web browser to find the information you're writing about.
Other tactics involve the writing of meta descriptions and the inclusion of authoritative backlinks. Most of what I know now came from scouring Moz's The Beginners Guide to SEO. It's a pretty great and reputable resource.
Creating a Writing Portfolio
Most recruiters will want to see writing samples of your previously published work before they hire you.
As you develop your technical writing abilities, collect and post writing samples to an online portfolio. I like Clippings.me because I can upload PDFs of my case studies and include links to my blogs and white papers. I can even embed multimedia pieces and podcasts. This platform also offers a journalism directory where I can research and locate potential interviewees for hi-tech articles.
Filling your online portfolio with published content can be a bit more challenging. Here are a few ideas to get you started:
Create white papers and case studies on your favorite topics. Then post them to online organizations like Academia.edu or Google Scholar. You can then link the documents directly to your online portfolio. The Academia.edu backlink will also enhance your reputation as an authority in your field.
Consider joining a content writing service like WriterAccess or Upwork. While I usually don't recommend working for writing mills WriterAccess is one of the most reputable. Administrators of the platform require prospective writers to take a series of short tests to determine their level of expertise. Newly-hired writers can then select from a multitude of available writing gigs after completing their online profiles. You can then link your work to your digital portfolio by using Copyscape to identify the articles' URLs after the client posts them online.
Start a blog. Starting a blog has never been easier thanks to the many free website-building platforms readily available online. With options like Squarespace and WordPress, anyone can begin blogging in a matter of mere minutes. In my early career, I would link favorite blog posts to my online portfolio while also including my blog's URL in my professional resume.
Write LinkedIn articles. LinkedIn offers several opportunities for sharing and promoting your work. Uploading my PDFs of recently published case studies and white papers almost always gets me noticed on LinkedIn. Including the URLs of my blog and online portfolio in my LinkedIn profile has landed me more than a few new writing gigs over the years. I can even write custom blogs and articles directly on the LinkedIn platform.
Offer to write for free. This option is a last resort but it can be an invaluable boost to your career at the same time. Consider writing a blog post or short article for free if you feel a particular website will tremendously bolster your professional reputation as an authority in your field. Make sure to request a byline and perhaps a backlink to your writing portfolio or blog instead of a financial payment.
The Final Step Towards a Successful Technical Writer Career is to Start Pitching
In the book On Writing: A Memoir of the Craft world-renowned horror novelist Stephen King says "The scariest moment is always just before you start." The same is true when embarking on your new technical writer career. At some point you must begin pitching your ideas to publications and applying for gigs if you want to be successful.
There are always creative ways to showcase your talent— even in cases where you seemingly lack relevant writing samples. My first pitch to Xerox included an old college essay discussing eco-friendly transit opportunities for larger metropolitical governments. It was not SEO-friendly. It was certainly not up-to-date. Yet Xerox hired me anyway.
Be prepared for a variety of responses to your writing pitches. Some employers may hire right away. Others may ask for a fresh writing sample of perhaps 300-words on a topic of their choosing. Some prospects may respond with, "Thanks, but no thanks." And still others may not respond at all. The most important thing to remember when learning how to become a technical writer is to always keep pitching ⚾