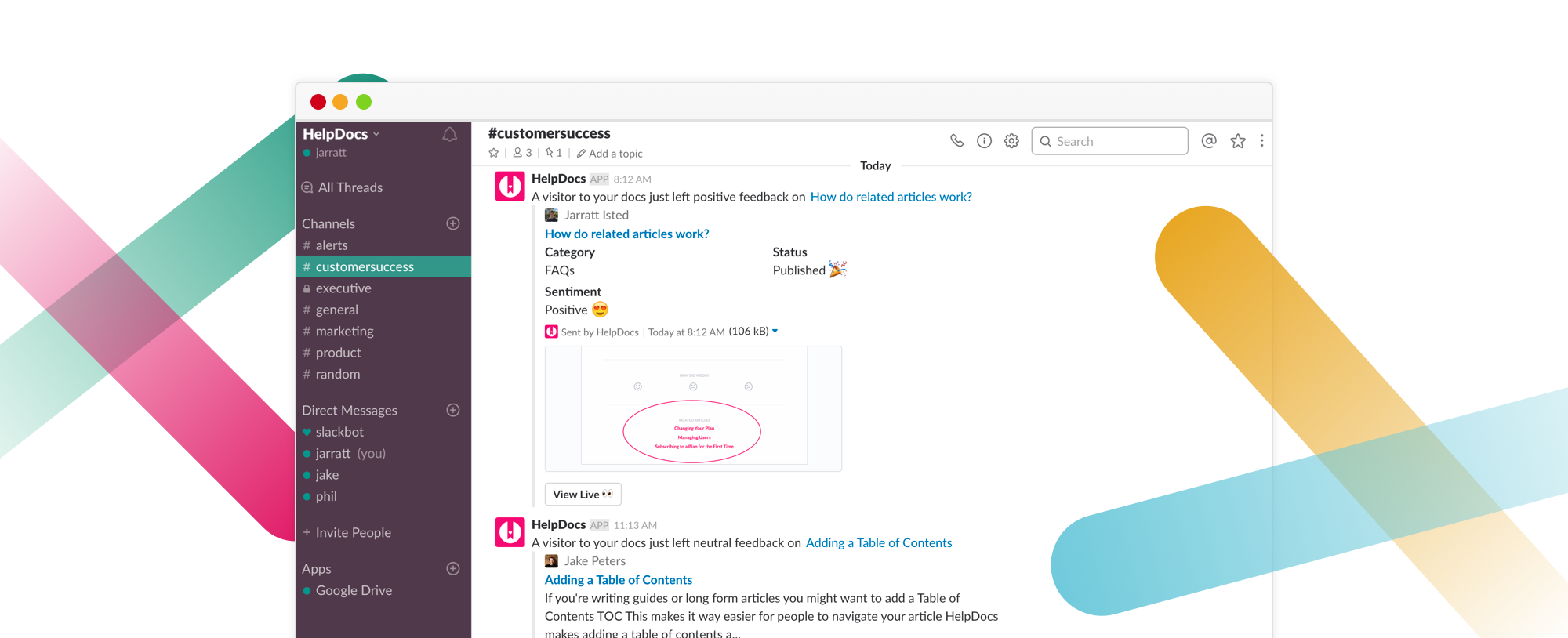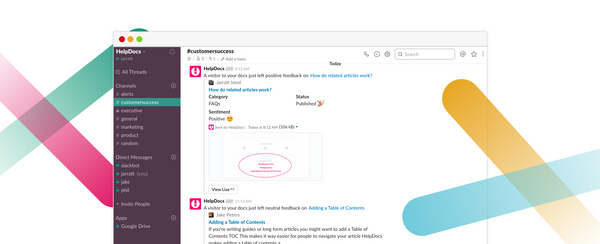 Let's face it, being in charge of your company's knowledge base can often feel like a lonely job.
While getting help documentation up to scratch is essential, it's not always given much thought despite it being the first line of help for confused customers or lurking leads.
It's an after thought for teams, but we think there's a reason for that. You see, most docs are built in silo. You have to log in, write your docs, and make the effort to keep your team updated about what's going on.
It requires a lot of time and effort to collaborate and talk about what needs to be written, updated, and deleted. It's certainly not the most exciting part of pushing out a new feature.
We want to solve this problem by helping doc champions get their team invested in their knowledge base's success. How? By deeply integrating into the tools you already use.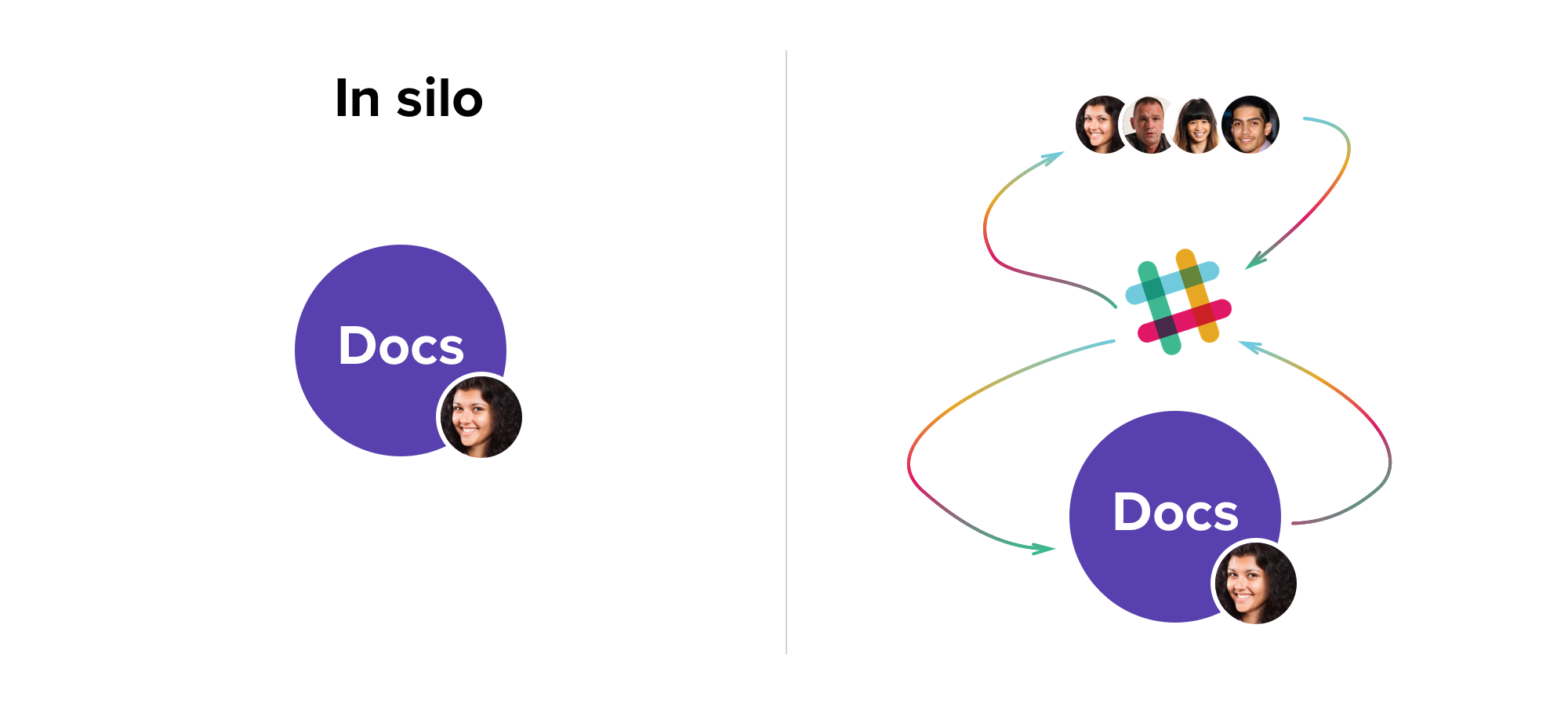 As much as we'd love your whole team to log in to HelpDocs everyday and check how the docs are going, we know in reality that just ain't gonna happen. That's why we think Slack is such an important tool for us to integrate into.
After looking at the problem, we found there were 3 things we needed to make available within in your workspace:
Activity overview. Notifications about what's going on with your knowledge base. What are visitors thinking and what is your team up to?
An easier way to start docs. Just like a blog post, docs start off as a list of ideas not an essay.
Finding and editing. You shouldn't have spend time logging in, finding, and editing docs. The tool you're already in should make it easier.
Introducing our all new Slack integration
I'm thrilled to show you around our new and improved Slack integration. It'll make collaborating on your docs so much easier for you and your team. Let's take a look at how it works.
Creating a new doc
If you and your team are chatting about where customers are getting confused or what product updates need to be documented, you just want the ability to quickly jot down notes for later.
With /hd create TITLE this makes creating new drafts on the fly so simple. Just use the command, choose a category (or leave it blank), and jot down team ideas and bullet point for later straight from the modal.
Search and insert
Whether you bring customer support into Slack or you want to share external or internal articles with the team, you can edit or share articles directly in a channel.
Just type /hd search TERM and you'll get a list of the most relevant articles.
Paired with our new search, this will bring in the best matches right into your channel. Then, hit edit to go straight to the editor in HelpDocs, or click Share in channel to make it visible to everyone in the channel.
I've found it useful to use the command to quickly access articles to edit. Since I'm in our team Slack all day, it's quicker for me to search and edit from our workspace than find the article from our dashboard.
Better feedback and activity cards
We've enriched activity cards with more information.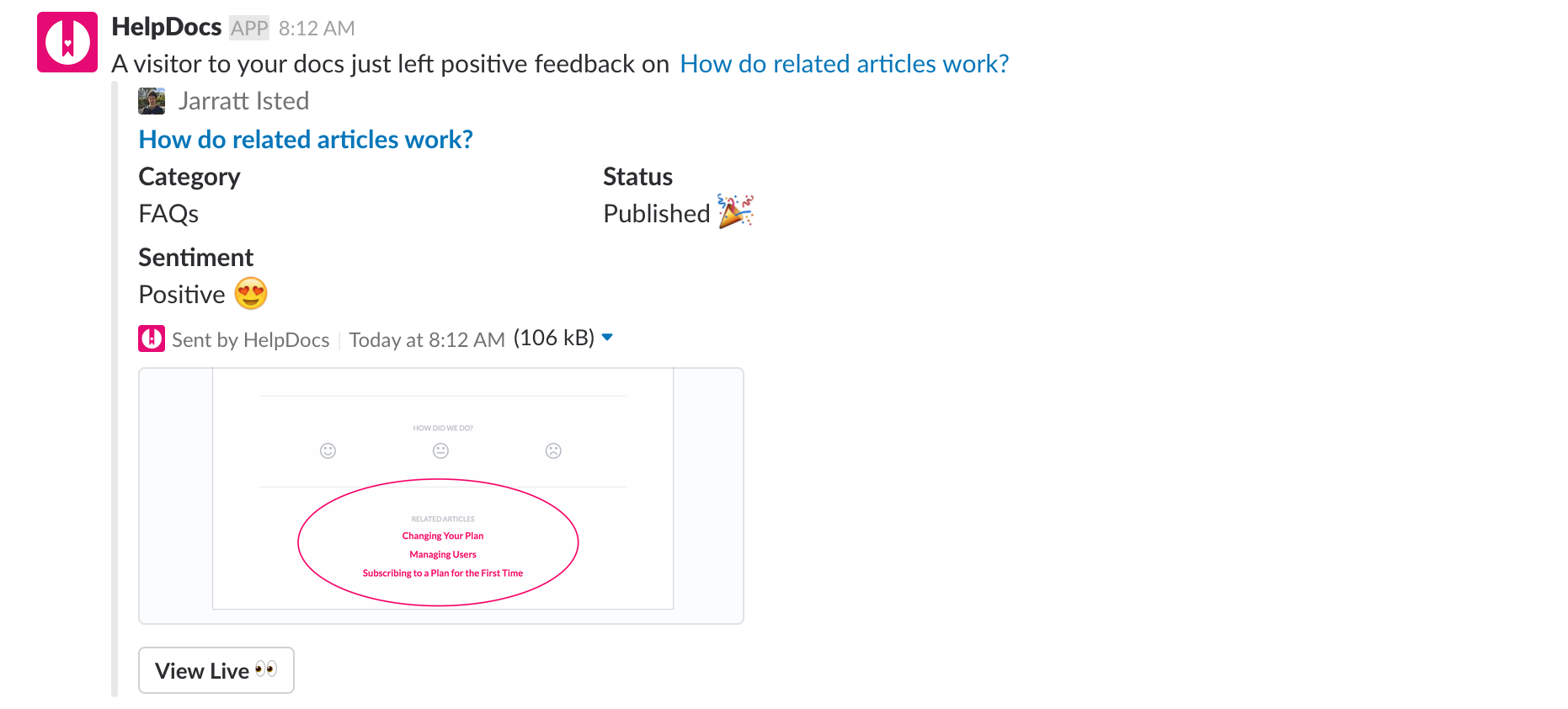 When a visitor leaves feedback, you'll get some important information that's incredibly useful for everyone on your team. We show:
Who wrote the article
The article status
The sentiment of feedback (positive, neutral, or negative)
Any images or gifs associated
Brief preview of the article
Button to view the live article
This means that even if the majority of your team aren't involved in building out your help documentation, they'll get insight into how it's going and what's being written.
You'll also get similar rich cards when a team member publishes or deletes an article.
Making docs a team sport 🏸
Documenting your current product is only the first step.
Collaborating and keeping them updated is the real hurdle, so making your knowledge base more accessible for your team to collaborate on makes sense.
Your HelpDocs can help your support team spend more time on the tickets that matter, your product team to push out new features that get a good reception, and ultimately your whole company to encourage customers succeed with your product.
To get started with the new integration, head over to our HelpDoc about setting it up.
We hope you enjoy this new update, and if you've got any questions or feedback feel free to reach out.