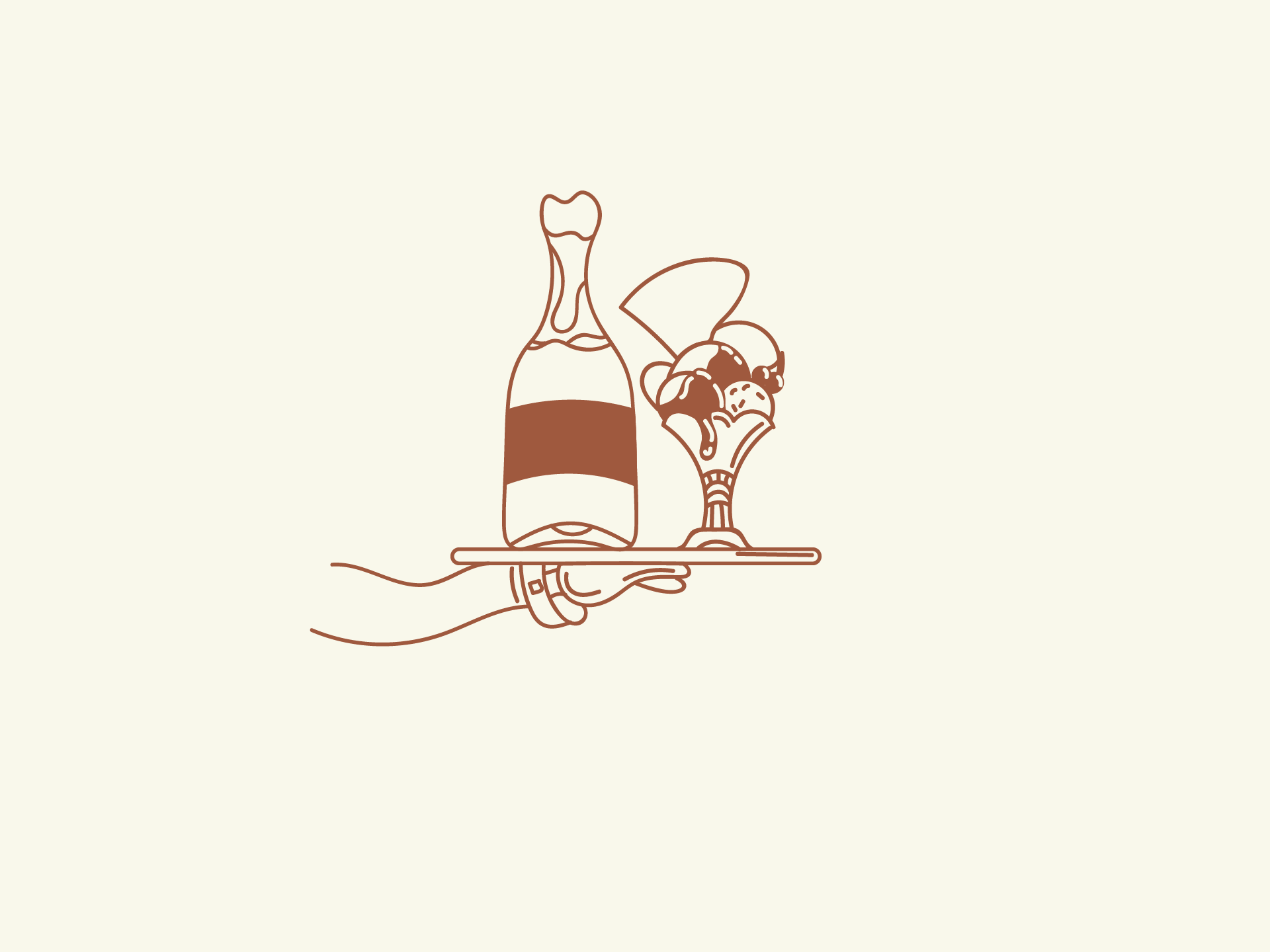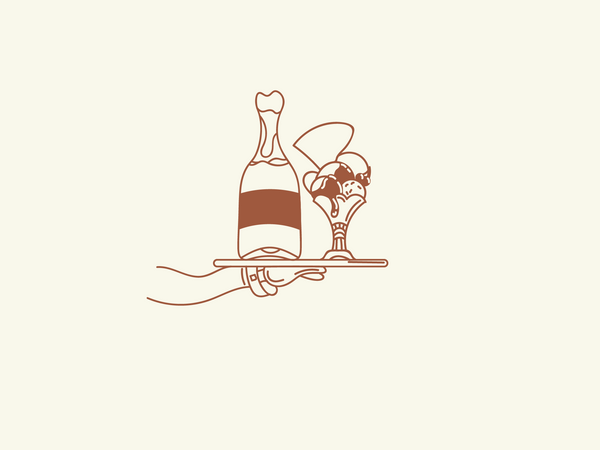 It's 30 celsius outside. In fact, it might be more but I'm too comfortable working from the air-conned executive lounge to step out into the bustling boulevard of Panama City and find out.
I'm sure it would look like it's 30 degrees as I peer down from the 13th-floor window, but I'm not really sure what 30 degrees looks like. At least it's Panama, of that I'm sure.
It's the HelpDocs work retreat. A chance for us to get together and work from one place for a week, and only the second opportunity we've had to get to know each other face-to-face since I became part of the team. The first was a spontaneous work-together-day—followed by a delicious meal—as Jake and Jarratt whistle-stopped in London for a few days.
You wouldn't know we'd only met each other once in person, though. The conversation flows as easily as the complimentary booze the executive lounge attendant, Jorge, brings to the table.
It all sounds quite fantastic, doesn't it? Jake assures me it's not a "luxury" hotel, but merely an upper-upscale one.
I don't care.
When your idea of a holiday is mosquito-ridden campsites, and when a weekend trip to a Premier Inn is "pushing the boat out", the Hilton Panamá provides a 5-star level of service I thought reserved for movie stars and the wealthy elite.
Of course, my bosses esteemed colleagues are used to this level of service, though it would be unfair to say they were jaded by it. Experienced is the right word. Experienced, and thus able to manage their expectations.
I, on the other hand, am not experienced. And that's a recipe for disaster when it comes to managing my expectations of service.
Arriving with a Thud
When I arrived in Panama, it's fair to say I had low expectations. Sure, I was coming to a 5-star hotel, but given my limited geographical knowledge, I didn't think of Panama as a "developed" country. In truth, I didn't really know what to expect.
It's fair to say it didn't start well, though.
Arriving in Panama City airport, I logged on to the airport WiFi and fired up Uber. My driver, Ingrid, was 9 minutes away and would be meeting me at Parking row 15. So Cat and I picked up our bags and made our way to the pickup point.
This was my first time using Uber. Given the somewhat dubious history of the company, I'd not yet succumbed to the promise of cheap fares. But having already been warned of the slightly nefarious activities of the local taxi drivers, I ditched the moral high ground—it's ok, I'll balance it with a donation to a charity or something when I get home.
The first thing that hit me was the heat. And boy did it hit. Like a thick, humid thwack to the face, I instantly realized my jeans and hoody combo were entirely inappropriate, even at 10:30pm.
We passed through the taxi touts with their invasive taunts and made our way to the parking row. It was hot, but we were excited. This was the last leg of our journey to a level of luxury upper-upscale life we've never experienced before.
As we stood, stewing in our own sweat on Row 15, I became more and more uncomfortable. And as I became more and more uncomfortable, my mood dropped like a Boeing-747 coming into land—fast and heavy, but with a surprising level of steady subtlety.
Car after car passed. We'd been provided with the make, model, and license plate of Ingrid's Hyundai _i_10, so I knew what we were expecting. Nevertheless, I stared unabashedly at the rear number plate of each car as it picked up the seasoned Uber users who shared our pickup point.
Some 30 minutes later I took out my phone. My tolerance had now collected in a pool around my feet and I experienced the first big shortfall of traveling to a foreign country without preparing with a prepaid travelers SIM card.
Cannot connect to the Uber network
The WiFi from the airport wasn't strong enough to reach us here, and I was faced with a conundrum: Do I risk losing my Uber by venturing back to the airport, through tout-mockery to make use of the WiFi, or do I spend another 30 minutes in punishing heat waiting for a car that may never arrive.
Thankfully, I chose the former. As my phone reconnected in the comfort of the airport air conditioning, I was presented with 2 separate notifications from Ingrid canceling the ride—I didn't even realize that was a thing!
🤬
I snapped. Cursing and flailing my arms like a poor European stereotype, adrenaline pumped through my angry fingers as I hammered my second, third, fourth, and fifth requests for another driver.
Pablo is 9 minutes away. Is he? Is he really 9 minutes away? Or is he going to cancel on me like Ingrid? Bloody Ingrid!
Hesitant, I sat reluctant to move into the 30 degrees of frustration that lay beyond the airport doors before knowing Pablo was at least in the vicinity.
Pablo is 3 minutes away. Bloody hell that was quick!
We grabbed our bags and rushed out of the airport, back through the taunts of the touts whose interest in my destination was more than disconcerting, and arrived at parking row 15 just as Pablo's clean, white Toyota Yaris pulled up.
The boot popped open as a young driver emerged from the vehicle and called my name, followed by something in Spanish way too fast for me to understand. My secondary school Spanish classes weren't going to come in handy here.
"Si", I responded, hoping I hadn't just agreed to be abducted and sold to a polite trafficking ring. A brief sense of relief followed as our bags were placed gently into the spacious trunk, and we clamored into the rear passenger seats.
At this point, I didn't really care if Pablo had confessed to wanting to sell us to a local cartel, or if he was an ax-wielding psychopath. I was just grateful to be getting away from the airport, toward the promise of an end to what would be 24 hours of traveling.
The journey to the hotel was relatively uneventful, save for Pablo's expert ability to spot an obvious drunk driver up ahead, gently applying the breaks as they swerved toward the wall that lined the freeway.
Eventually, we made it—$11 lighter thanks to Uber's absolutely disgusting, and obviously exploitative affordable fares. As we pulled up to the entrance to the Hilton Panama, Jake and Jarratt greeted us in the lower lobby and showed us to our ocean view room.
On the first impression, it felt like a lovely hotel, adjoining a Casino with entrance lighting fit for the Las Vegas strip—or perhaps more Atlantic City.
At this point, despite Pablo's redeeming heroics, I was hot and angry. My expectations on the level of service in this country had been significantly lowered, though my introduction to them would have to wait until morning.
Luxury Upper-Upscale Executives
The following morning, we all congregated in the executive lounge for a coffee, and for Cat and I to indulge in the hotel's free breakfast offering.
I'd already found the name of the room to be intimidating, but soldiered on in an effort to at least pretend like I belonged.
We were greeted by a smartly dressed attendant who took our room number and gestured toward a not-entirely-unsubstantial breakfast buffet, explaining—in English—where to find the coffee I so desperately needed.
We grabbed a coffee, a small plate of food and a tumbler of juice each, and found a seat with a view out of the window across the bay.
If you've never been to Panama City, and are planning a stay in a hotel with one of the best views, I can't imagine you'll do much better than the Hilton Panama. Even from the executive lounge a few floors up, you're warmed by a perfectly balanced panorama complete with a glistening ocean, and palm-lined bustling streets below.
As I mentioned, this was our first foray into the world of not-so-budget hotel experiences, and my low expectations were immediately subverted by the courteous and attentive staff.
While we felt we didn't belong, in those first few hours we were made to feel welcome, at least.
The rest of the day went better than you might expect a day that follows a 23-hour journey to go. Save for a small hurdle in the afternoon—where I would be presenting my first webinar for many many years—the HelpDocs team spent the day working together from both the lounge and nearby sofas.
It was perhaps the perfect introduction to the lifestyle Jake and Jarratt had been experiencing on their travels around the world. And it gave me an instant sense of exactly why they chose that lifestyle over one confined to central London— overlooking a roundabout, disproportionate poverty, and lots and lots of rain!
The Upward Spike and Downward Plummet
The initial few days at least matched—though more likely bettered—the level of service I'd experienced in those welcoming breakfast moments.
By the second day the staff started recognizing our faces, and by day three they'd stopped asking for our room number altogether. This level of service surpassed anything I'd experienced from any hotel, even when they referred to me as Mr. Jake when looking up our hotel room—I feel it's an acceptable side-effect of Jake booking the rooms.
I'm assured by my accompanying travel-fellows that this is a base-level expectation for them. Actually, they were surprised it took so long to become recognized and they recounted many times where staff had instantly known their names despite never even meeting.
Nonetheless, I was impressed. My budget-level, Uber-stress battered expectations had been well and truly blown out of the water. But as with all great things, I was headed for a crash.
I feel the service peaked soon after the 3rd of our complimentary wine-fuelled evenings chatting in the lounge, accompanied by the right level of "friendly" staff. As a precursory side note, I should say the service staff for said evenings have all maintained the excellent level of service they started with. I imagine this is just their level of staff.
That being said, I began to notice a significant drop-off in general.
Not asking for our room number became not acknowledging we exist. Where plates had been cleared near constantly, cups, plates, and the remains of complimentary fruit were left to build up.
The comfortable, exclusive lounge we'd been granted access to—for an extra fee—seemed to have become the meeting and greeting place for the entire guest list at the hotel. And 80% of the time, there was nobody doing anything about it as the service desk remained unattended.
By day 5 of our stay, I began to get frustrated. Angry even. Particularly with the disruptive noises—such as phones left to ring, or loud guests guffawing with each other in an altogether obnoxious manner—and the lack of attention from service staff.
In my anger, I suddenly realized I'd turned into a massive service snob—and an asshole to boot! 🤦‍♂️
Expectations of Service
As we near the end of our retreat, I've clambered down from my high-horse. I realized I'd become somewhat of a monster with unrealistic expectations, though I can't help but feel I'm not entirely to blame.
Had we been in a budget hotel, with staff who set a consistently low bar, I would not have been so perturbed by this development. But because the staff began our journey so well, the seeming lack of interest toward the end is noticeable.
As I think about this, I appreciate I'm probably being entirely unreasonable, holding 2 similar service types to an entirely different set of expectations. In fact, the service level at the end of the trip still far exceeded my expectations going into it, post-Uber-gate.
I guess there's a lot to be said here for setting expectations. What's more, to me, it highlights the importance of delivering consistent levels of customer service when it comes to customer success.