Two years ago we weren't serving any articles. Today, we serve over 20 million of them every month across the globe. Quite the leap, eh?
We've faced unique challenges. How do we serve that many articles in a reasonable amount of time? Should we build for multi-product companies? How do we serve relevant search results for such a broad spectrum of customers?
So here's to many more challenges solved. This month we released our most advanced template yet. There's also news about integrations. Let's get onto what we shipped this May.
---
Introducing our Most Advanced Template: Curve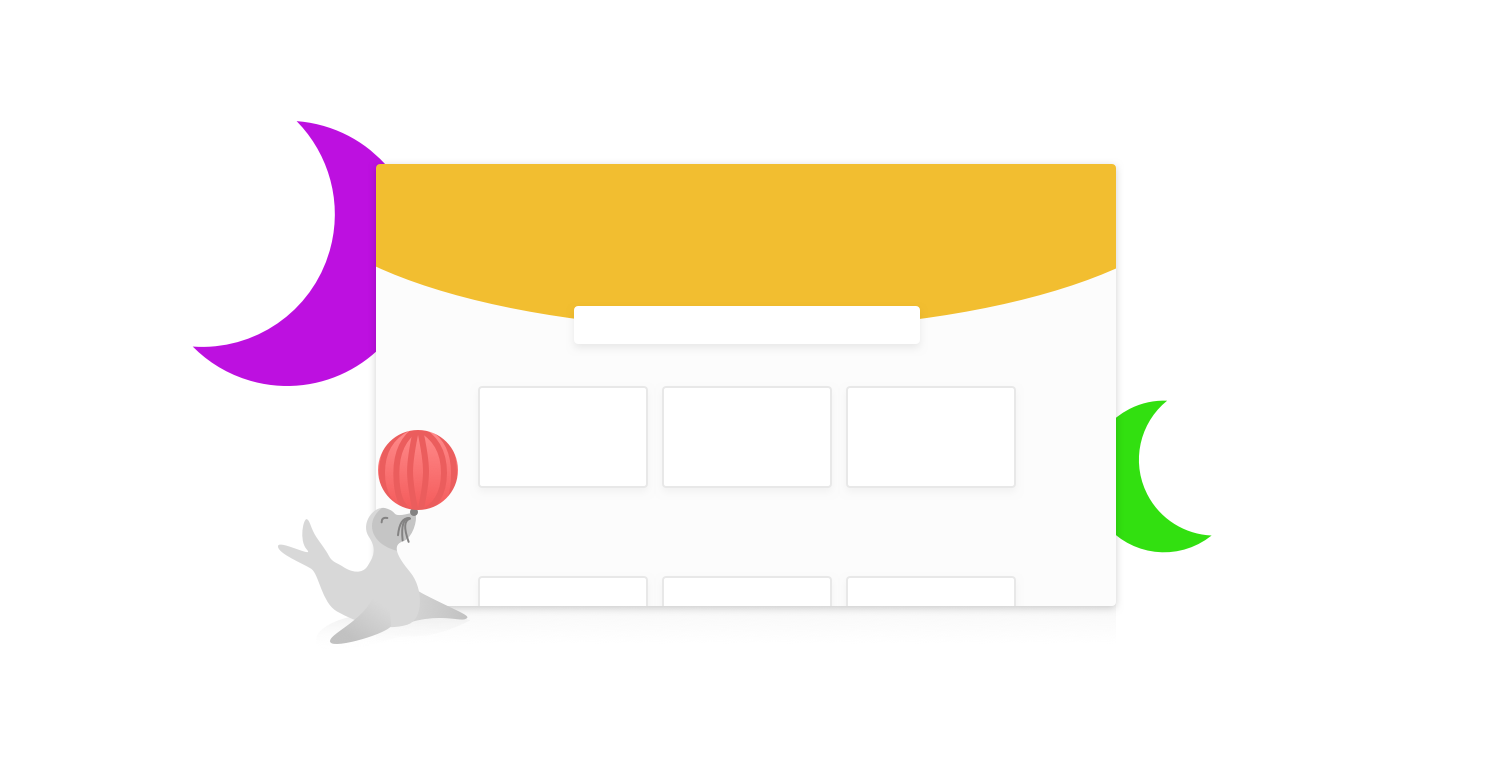 We've written a new template from the ground up. It's modern, even more readable, and features subtle animations and enhanced blocks. We wanted to make a template that looked custom without any effort for our customers.
New users will find this as their default template, but if you're a customer I recommend checking it out. Head to Settings > Brand and select Curve under Templates.
We've reimagined our article view to make it more readable and intelligent. Things like tables now scroll when wide and code blocks tell users the language inside them.
Callouts are more prominent and feedback features custom icons to encourage clicks.
---
Automatic migrations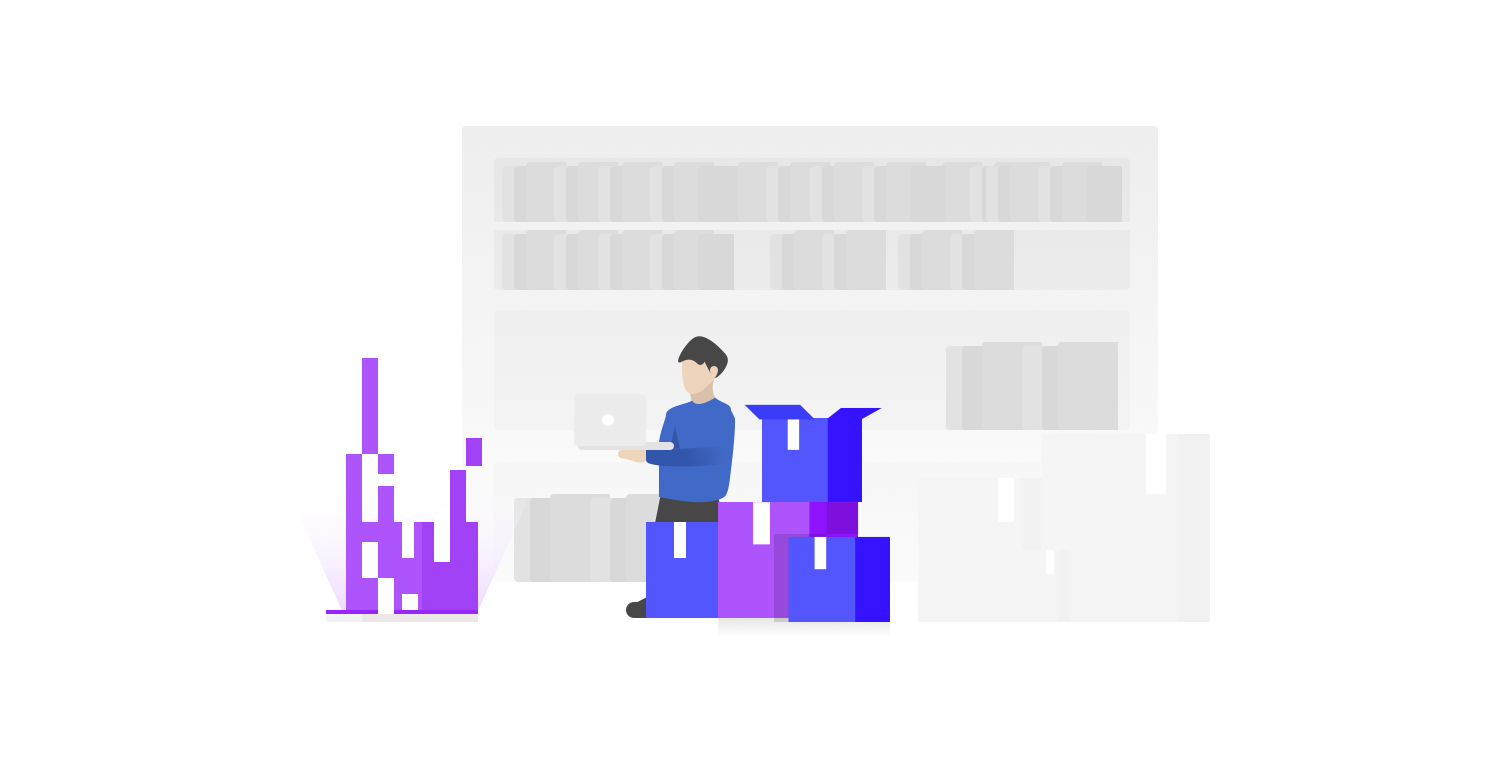 It's now easier than ever to move over your existing knowledge base. Head to Settings > Migrations and pick the platform you want to move from. We'll take care of everything, so no need to copy and paste.
Each platform handles articles and structure in a unique way, so you'll find a list of what we can move over for you.
Right now we support migrations from Helpjuice, Zendesk, Intercom, and Help Scout.
---
Dig deeper into your knowledge base data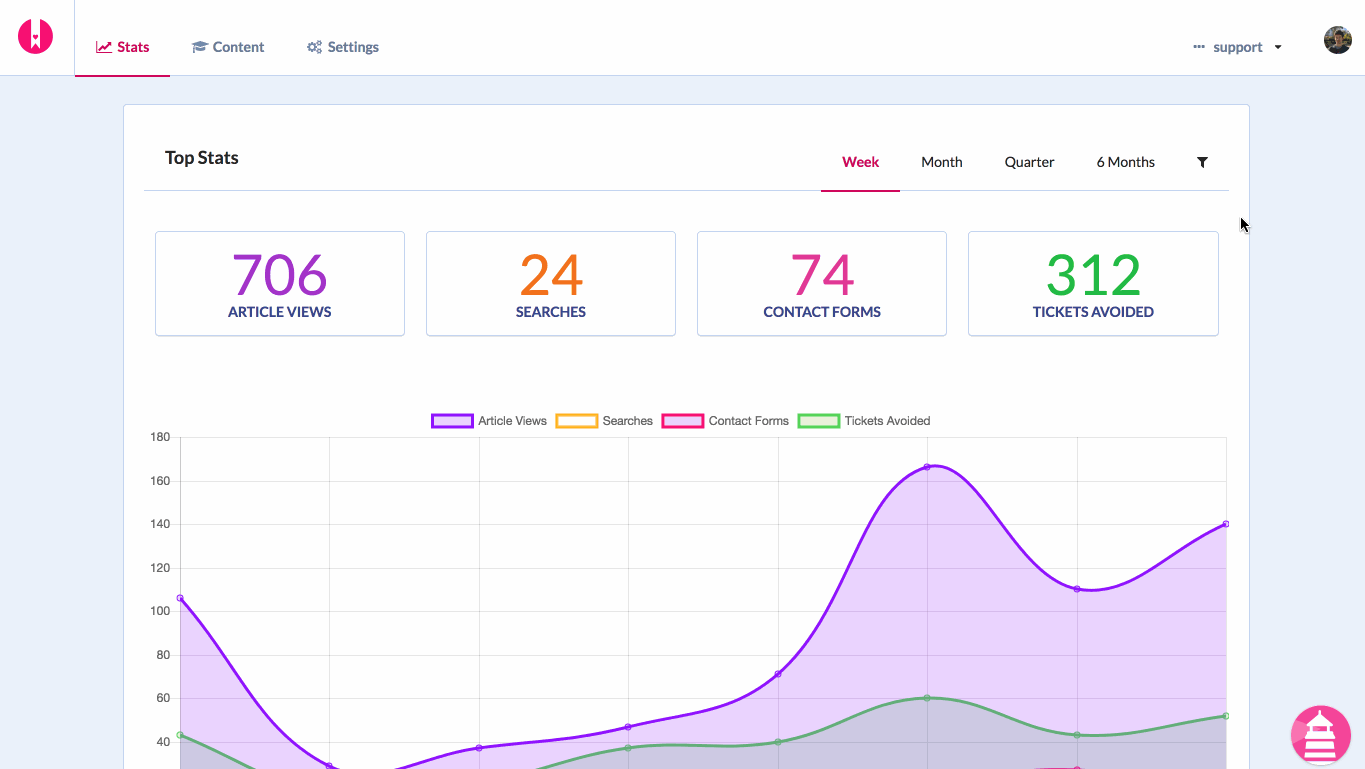 You can now answer questions like 'How popular was our knowledge base over Q1?' and 'Did article views increase when we pushed this feature?'.
With filter, you now have complete control over which analytics get displayed. Filter by dates, articles and categories, IP addresses, and users.
Time to step up your reporting game and impress colleagues at meetings.
---
Upload files
Point customers towards files even quicker, with file uploads built in. In the past, you needed to host the file somewhere like Dropbox or OneDrive, but no more!
Click Upload file, drop on a file (or click and select) and voila. Your file is ready. 😀
---
Front plugin improvements
Email support software and knowledge bases go together like pecans and pie. That's great, by the way.
We've made vast improvements to Front plugin. You can now create articles, view them inline, and insert short versions into the composer.
I hope these improvements make customer support quicker for our Front customers.
Read all about the improvements over here.
Intercom Messenger App
This one is for Intercom customers. If you've installed the Messenger on your knowledge base, you'll love this.
After the introduction of their App Store, we knew we could build something awesome on top of it. Introducing the HelpDocs Messenger App.
Users can now search for articles on the home screen. If you're using our multilingual features, the language is selectable. When they hit enter, the short version will pop up and they can go ahead and read the whole article inline if they fancy.
To learn more about it, head over here.
---
Smaller releases, updates, and fixes
🆕 Releases
Lighthouse Beta available on all Pro accounts, go wild giving it a spin
Fully functional Front chat integration, rather than partially functional
Kommunicate integration to help you scale customer support
📡 Updates
An updated privacy policy and terms, because it was getting old and y'know, GDPR
Bumped to a newer version of our text editor
Lighthouse now works on Internet Explorer for those who still use it
Updates to the Lighthouse widget to make it look prettier
Drafts now show up in the Front plugin—good news for internal docs
Warn of a gigantic file being uploaded and that we just can't handle it
Lighthouse close button now changes based on primary color
Set email preferences in your profile so you know how often you'll hear from us
Upload your own icon for the Lighthouse widget
Contact form deflection within Lighthouse
Smarter and faster search in the content tab
🔨 Fixes
Lists now work properly in callouts
Better recording of Lighthouse analytics
For those mashing the signup button, we've got better at preventing duplicate signups
Fix style issues with the Curve template
Expired accounts can no longer edit content...because their account has expired
Prevent categories that aren't empty from being deleted
Stamp out lag on the meta sidebar when entering text
---
We hope you enjoy these updates and we look forward to hearing about how you use them. 🤩