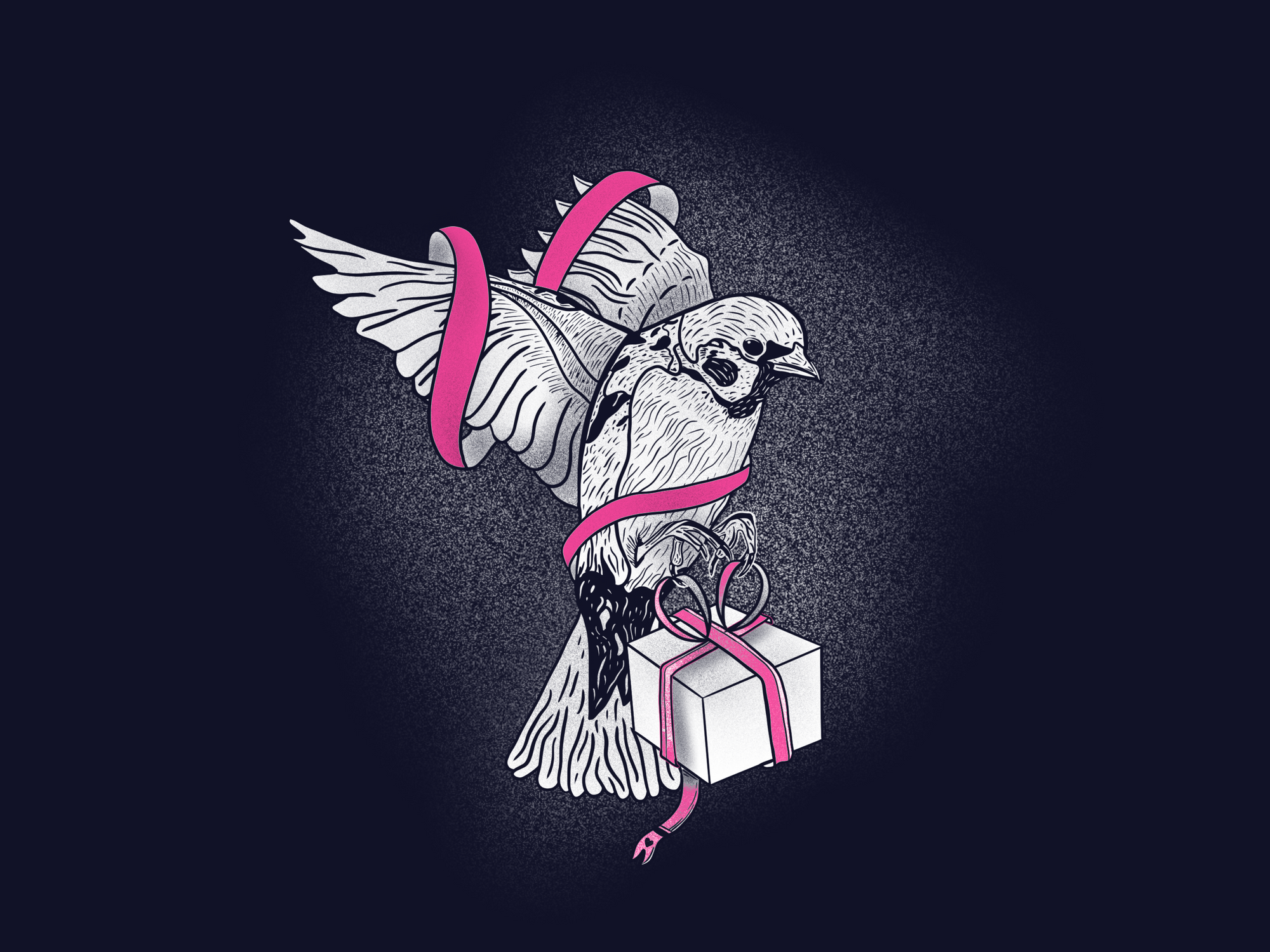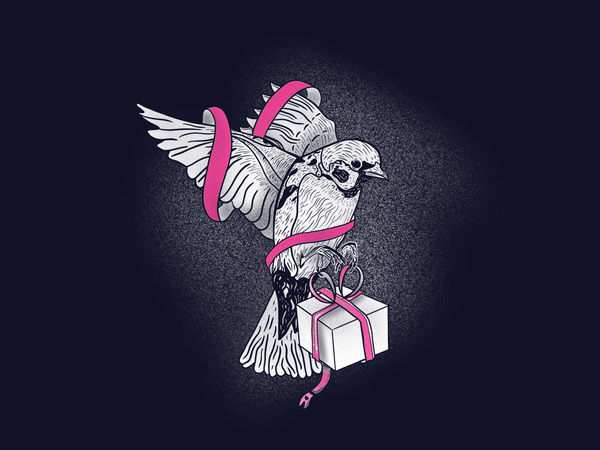 Has another month flown by already? Can we actually have shipped enough for another post? Is it really less than 6 months until Christmas?
Yes, yes, and I'm so sorry, I don't wanna think about it either yes! 🌲
If you're a HelpDocs superfan you'll have noticed the May 2019 Product Update Post was a tad delayed. And by a tad, I mean so delayed it came in the final third of the month.
I've been told by Jake to take 100% of the blame for this one. We'll fight that out in Slack. 😬
You'll be pleased to know the engineering team have kicked things into overdrive once more and shipped a bunch of tweaks, fixes and features that improve the user experience and squash many of those pesky bugs unique features we hate love so much ❤️
Enough blathering on. Let's take a look at what shipped in June 👀
A New Way to do Blocks
First up is a slight adjustment to the way we manage blocks in the text editor.
You might've noticed that a lot of our tools have their own "block". We have Markdown Blocks, Code Blocks, which are not to be confused with HTML Blocks, Embed Blocks, and finally Quote Blocks.
Each serves a unique and awesome purpose. And each comes in it's own blocked part of the text editor.
My point is there are many types of block. And while it wasn't a chore to manage them, the text editor toolbar had become a little cluttered. (Sorry Product team 😬 Please still be my friends!)
So the team tidied up the UI, grouping all our block functions under a single button and massively improving the user experience in the process.
Take a look 👀
It's super easy. All the functionality of the blocks themselves remains the same. The only thing that's changed is now you click the Blocks button.
Hooray for blocks! ◼️⬛️◼️
See the Search Clicks 👁
Another badass addition to our arsenal dropped into our Stats in June. It gives administrators the ability to see exactly which articles have been clicked as a result of a search. 📈
Simply hover over cells in the Articles Clicked column in Stats > Searches and you'll see a modal pop-out with the clicked articles. Click one yourself and you'll be whisked away to the article inside the editor.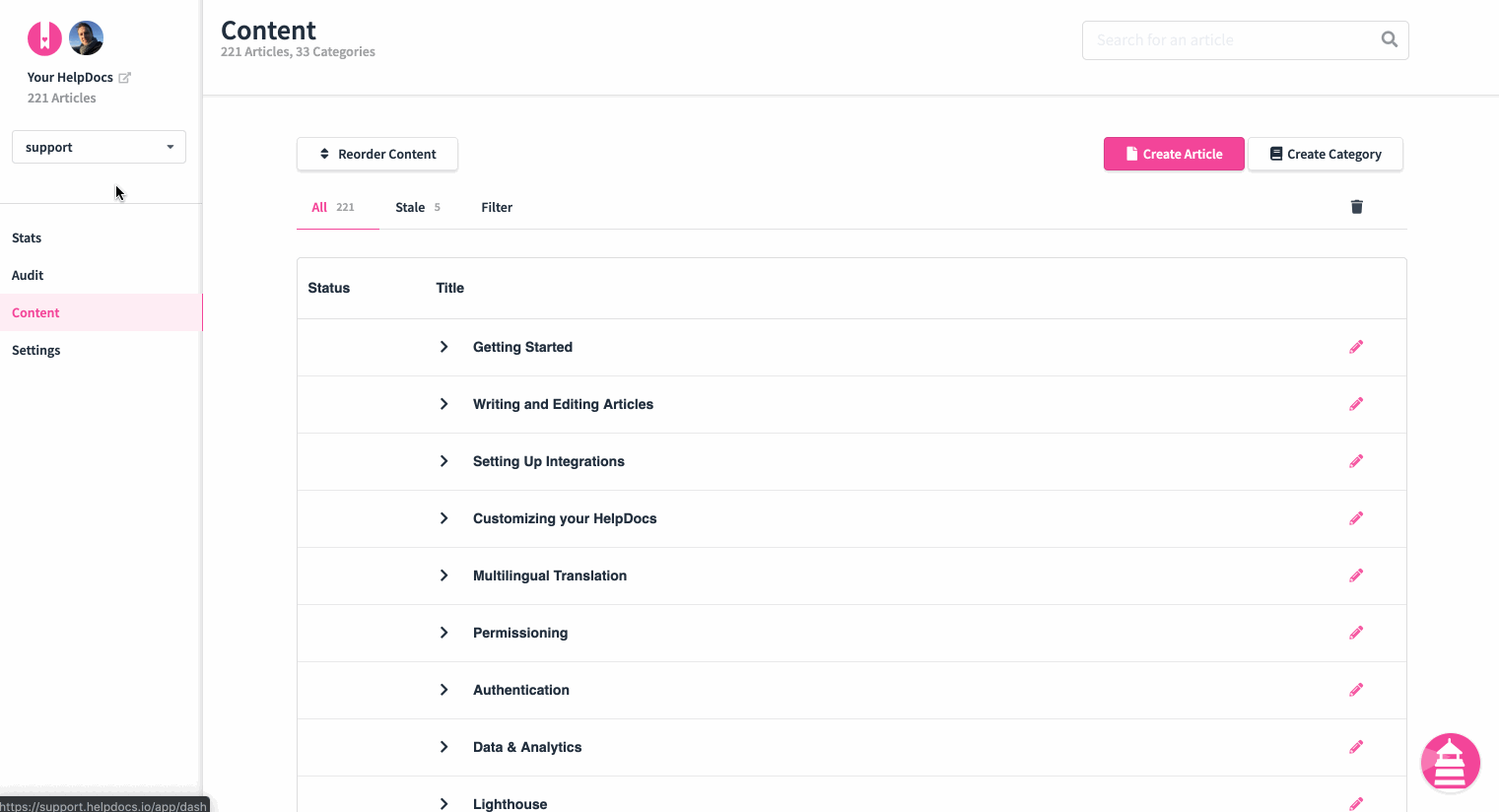 Not only that, but we made a slight tweak to the way stats are displayed in the dashboard making them a lot more user friendly and accessible.
The biggest tweak is grouping together obviously similar searches. This makes the stats a bunch easier to understand and way more useful. 💪
This data also pulls through to the downloadable CSV. So you can get a full idea of what people are clicking on when they search. Gosh darn-it we're good! 😎
Stick With Your Language
Last but by no means least is another simple yet fabulous UX update to our multilingual workflow on the frontend.
Way back in the days of yore—also known as May—visitors to multilingual knowledge bases might've fallen foul to the curse of the refreshing browser if they switched languages.
This was particularly frustrating when you'd navigated to a category and switched language. You'd have found yourself thrown back to the knowledge base homepage. Likely confused. And definitely annoyed.
That kinda sucked. For everyone.
So we changed it!
Now, when a user navigates to a category and switches languages, they'll stick to that category. Like they intend.
I know, I know! A logical update to improve something that was super annoying. What a crazy concept. 😄
Smaller, but No Less Important
Features
SSO users should trigger internal Slack notifications
Pass current user data through to templates
Admin app loading page. That's right. We added a loading page to the admin app, so if your knowledge base is taking a little time you won't be left wondering what's going on. 🤓
Automatically enable Audit Trail for trial accounts. A couple months ago we released Audit Trail. A way for administrators to spy and micromanage keep on top of the activity in their knowledge base. It's been so great, we decided to make it active on all trial accounts too. You're welcome 🙏
Fixes
Half-empty or half-full?. Some users were reporting a bug where an invited user was showing up in User Management as an empty row. Obviously that wasn't a great experience. So we fixed it. 👥
You have no style!. Some custom domain users were finding the XSL file that made their sitemap legible wasn't being referenced properly. While there was no issue with the sitemap data itself, it was frustrating for people who wanted to actually read the data. 👀 We've updated the code there so now you can read to your hearts content.
Spaced out searches. Our search sporadically returned no results when a query was longer than 6 characters but had no spaces. Yeah we thought it was weird too! 🤷‍♂️
SAML got too secure! 🔒 Some SAML users were unable to sign up when permission groups were added in SAML. We fixed it. Because that's what you do to broke things. 🔧 😏
A title by any other name. We changed article titles to {{document.title - brand.name}} in custom templates. 'Cause it makes more sense.
Stale now or NEVER!. We squashed a bug that occurred when selecting a custom date for Stale. If you'd selected a date and then went to change your mind the popup closed when you tried to move through the months. It was super irritating. 🐛
The Amazing Disappearing Account Trick. There were reports of managed accounts disappearing from the account switcher or not showing at all. Wasn't a great experience if you were, yanno, trying to switch accounts. 🙈
Slack got Slack. There was an issue with our Slack integration where permissioned search results weren't showing despite users having the correct permission to view them. It's not really the access restriction we were going for. So we fixed it!
Got them new flow vibes. We changed the flow for existing HelpDocs users added to additional accounts. Now when a user with an existing HelpDocs user account and password (from another team maybe) is added to an account we now don't show them the signup page. We just add them to the team and ask them to log in 🔓