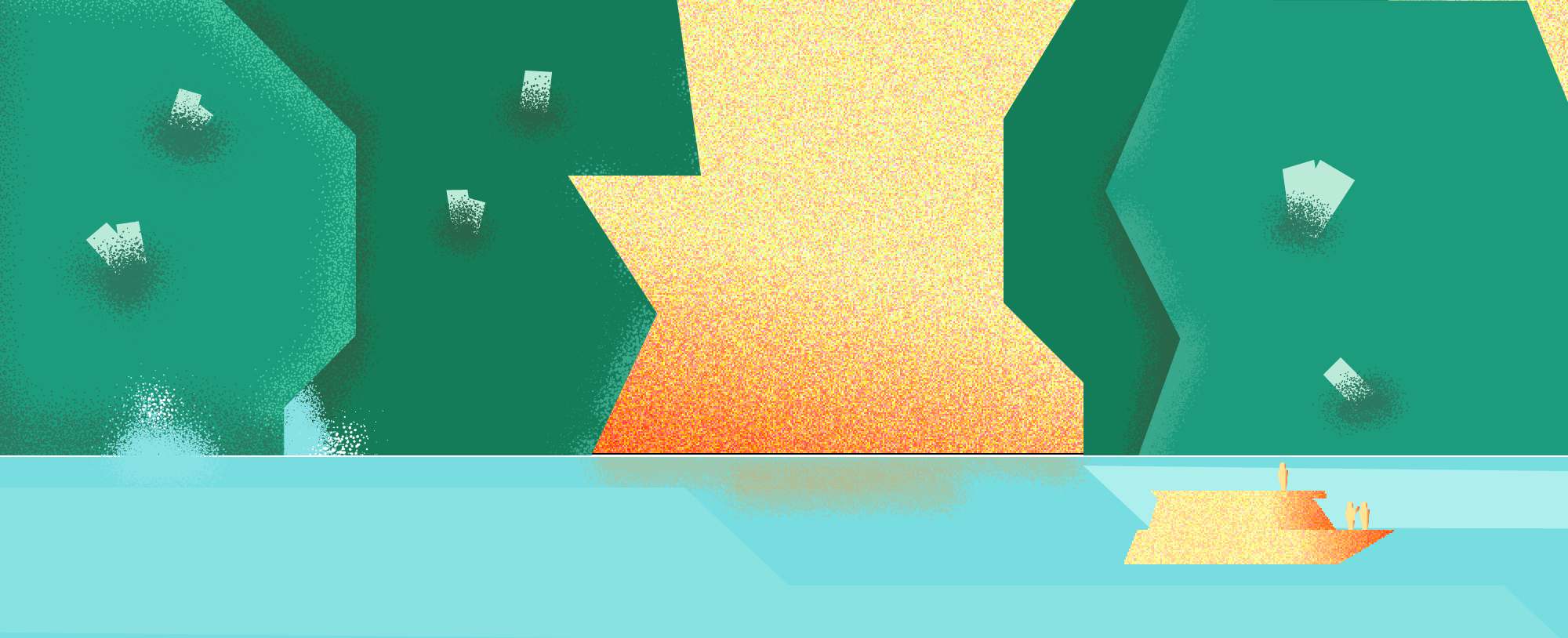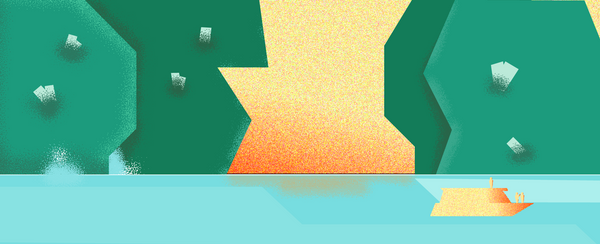 Releasing a knowledge base to your customers is like a cruise ship on its maiden voyage. Building a ship takes a lot of effort and resources. But if nobody ever gets onboard, it's been a drain with no reward.
You've spent hours organizing, writing, and publishing articles. It's makes sense to put a little extra time into making it a success, right? You can't dock a ship without a port.
In the end customers and team members will reap the rewards. Customers won't have to wait around. Your support team will find customers asking less similar questions. It's a win-win.
Below I share some strategies you can put in place to help customers find your docs. It's better to launch your knowledge base with champagne rather than a tumbleweed.
Alter your support workflow by mentioning articles
Already chatting with customers over live chat, ticketing software, or email? Perfect! By having conversations with existing customers, you can make your knowledge base known.
If you're replying to a customer who's question exists in your knowledge base, add a link. Yep, it's as simple as that. This does two things:
It shows them you have a knowledge base to look at in their hour of need
Gives them more context with the solution they're looking for
Let's say a customer of ours is looking to set up HTML templates. It might not be clear to them how to set this up. Luckily, it's in our knowledge base.

In my response, it's best to write a clear solution first. They didn't spend the time to get in touch to have a link sent to them and then get brushed off.
After a clear solution, it's time to add a little context. More info here and a link should do it. It's like extra reading. If they need more context they'll click the link, if they don't they won't. They'll know self-help exists now, though.
This means they're more likely to find the solution themselves next time. More likely being the operative word. New users and existing customers are unlikely to know your knowledge base exists.
It's all about rerouting help traffic from 1-on-1 help to self help.
Built into onboarding
There's few places you can make as big an impact for new users as onboarding. It's the process all new customers will go through, so why not make a point of your support options?
It may seem a little too proactive but pointing out the fact you have a support site and where it lies is super helpful. Pair it with linking to a getting started category and signups will be off to a flying start.

You'll need build your knowledge base into the user help workflow
If you're a task management app, learning how to create tasks and set due dates is going to be essential in success. Instead of waiting for questions to come in, make it known in your onboarding.
Proactive onboarding exists outside software, too. Check out the example below with Nest's clever packaging.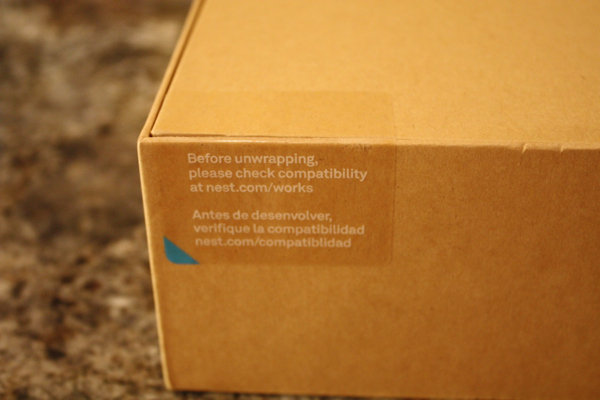 Nest direct people to help with their packaging
Before opening it up, it prompts buyers to check if the hardware is compatible with homes in that country. By heading to nest.com/works, it avoids headaches for both customers and support reps. Customers won't get frustrated it doesn't wire up while support reps avoid repeat questions and issuing refunds.
So how can you apply these principles inside your own onboarding?
Learn what frustrates new users. Write articles for these and create a getting started category. Show a link at the end of the onboarding prompting them to check it out.
Think about the unboxing moment. If you sell a physical product, educate customers about where to find help. This could be on the packaging or in a supplementary manual.
It's better customers know where to find help. Show them your options up-front. Otherwise they'll be in contact right away, all frustrated and impatient.
Build it in-app
Many products now make it clear where help is available, and these tend to link to a knowledge base. A simple question mark is usually enough to guide users to the right place.
You'll want to build an in-app help menu, but the way it acts will depend on your support load.
Let's take a look at Dropbox. It has a simple button in the lower right hand corner that links straight to their knowledge base.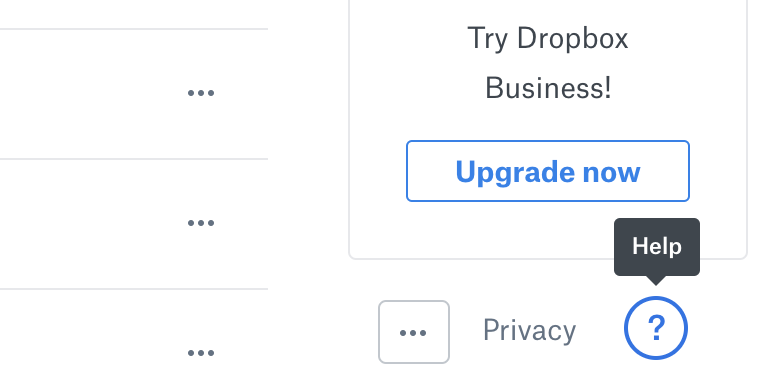 Dropbox highlight help with a simple icon
To me, that tells me they have a high support load. Why? Because they don't make a direct contact link obvious. It'll only appear if you hit the ellipsis button, but even then it suggests their help center.
If you're going to make it hard for users to get in touch, you'll need a thorough knowledge base. If 9/10 times they don't find what they're looking for it'll become irritating. Luckily, Dropbox have well organized, helpful articles. This does take time. If you're starting a knowledge base from scratch, it's unlikely you'll hit bullseye on the first try.
Inside our app we use our Lighthouse (our own widget). Ours is a sort of hybrid. We show relevant articles based on the page the user is on, but contacting us is simple and clear.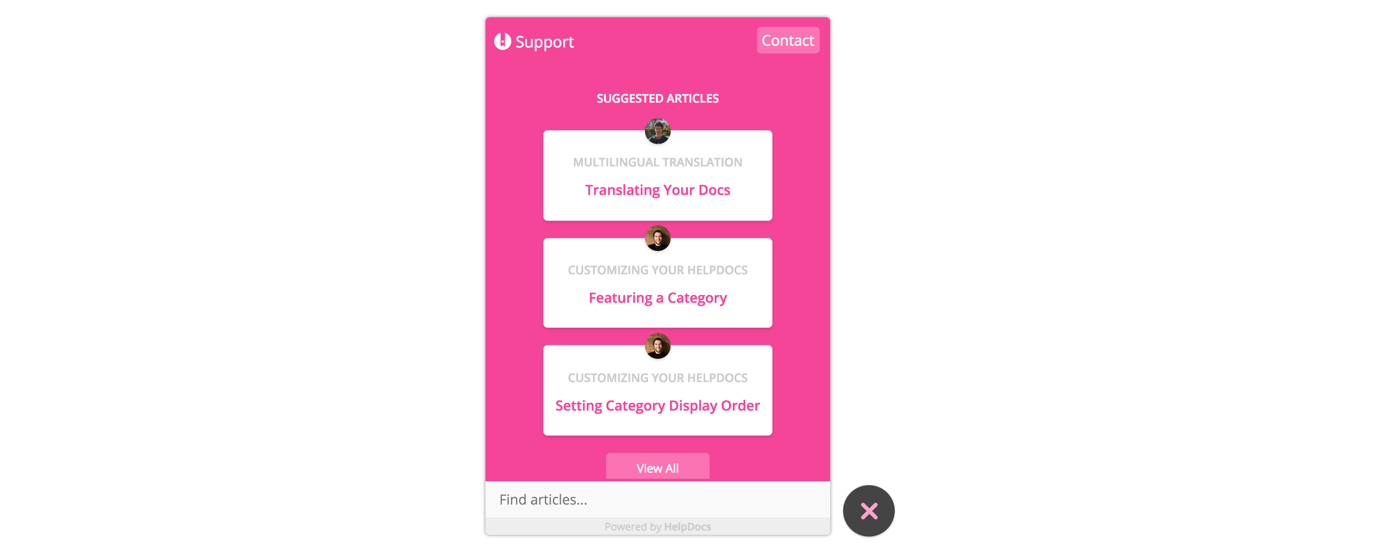 We use Lighthouse to steer customers in the right direction
Building help inside your app is a personal, company-specific thing. It depends on:
Your customers

Are they technical?
What demographic are they?
Do they get in touch often about the same things?

Your support team.

How big is your support team?
Do the same tickets come in day in, day out?
Are you ted around the globe or in the same office?

Your product.

How much are you charging?
Do you offer white-glove onboarding?
Is it tricky to set up?
If you have no idea how users will react, start with a simple help navigation item. Or use a widget that'll require less technical help to change and iterate.
Start with something simple. Then see how these affect your knowledge base views and ticket numbers. Adjust and repeat.
Get traffic flowing
The main difference between a useful knowledge base and a redundant one is whether people use it or not. You spent time and resources getting it set up, so it makes sense to ensure it helps customers succeed.
If nobody is onboard, is there any point in keeping it updated and trying?
When responding to support queries, add simple link to an article that answers it. Make sure to let new users know it exists—and where. Keep help scalable by building a system that works for you in your app.
Have your own strategies in introducing your knowledge base to users? I'd love to hear them in the comments 🤗