One of the things we've learned over the last year or so is that our customers love customizing their knowledge base and making it look just right.
It takes time and effort, but it's always worth it in the end.
Trouble is, your designers are probably swamped in work for your product, leaving less time for them to make your knowledge base look awesome.
That's why I'm thrilled to release a free knowledge base icon kit for Sketch & Illustrator. Built from scratch, we've created twelve icons in three major categories we've seen our users create the most often.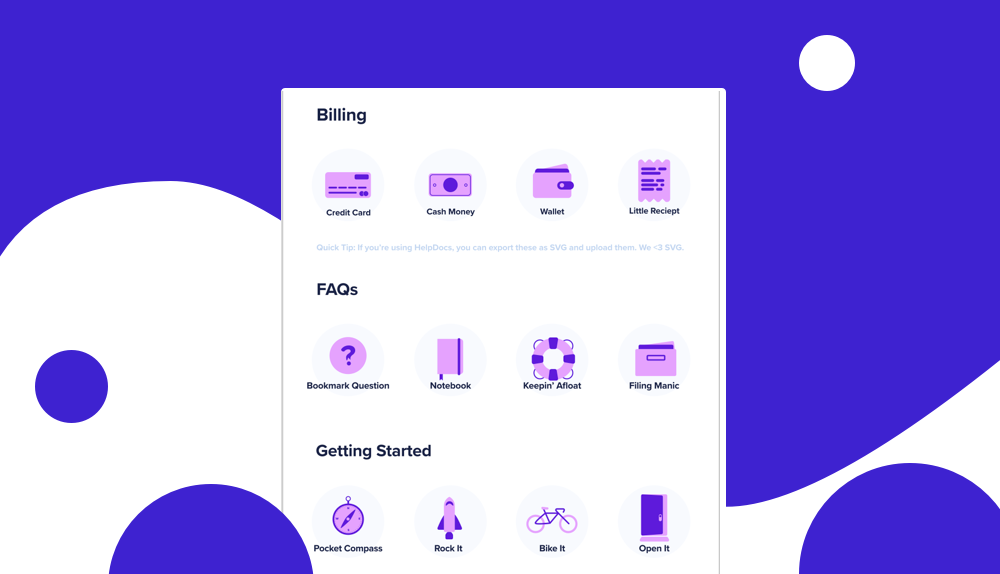 Simply download the kit and customize the colors to suit your brand. Then, upload them to HelpDocs by following our neat guide. Enjoy!