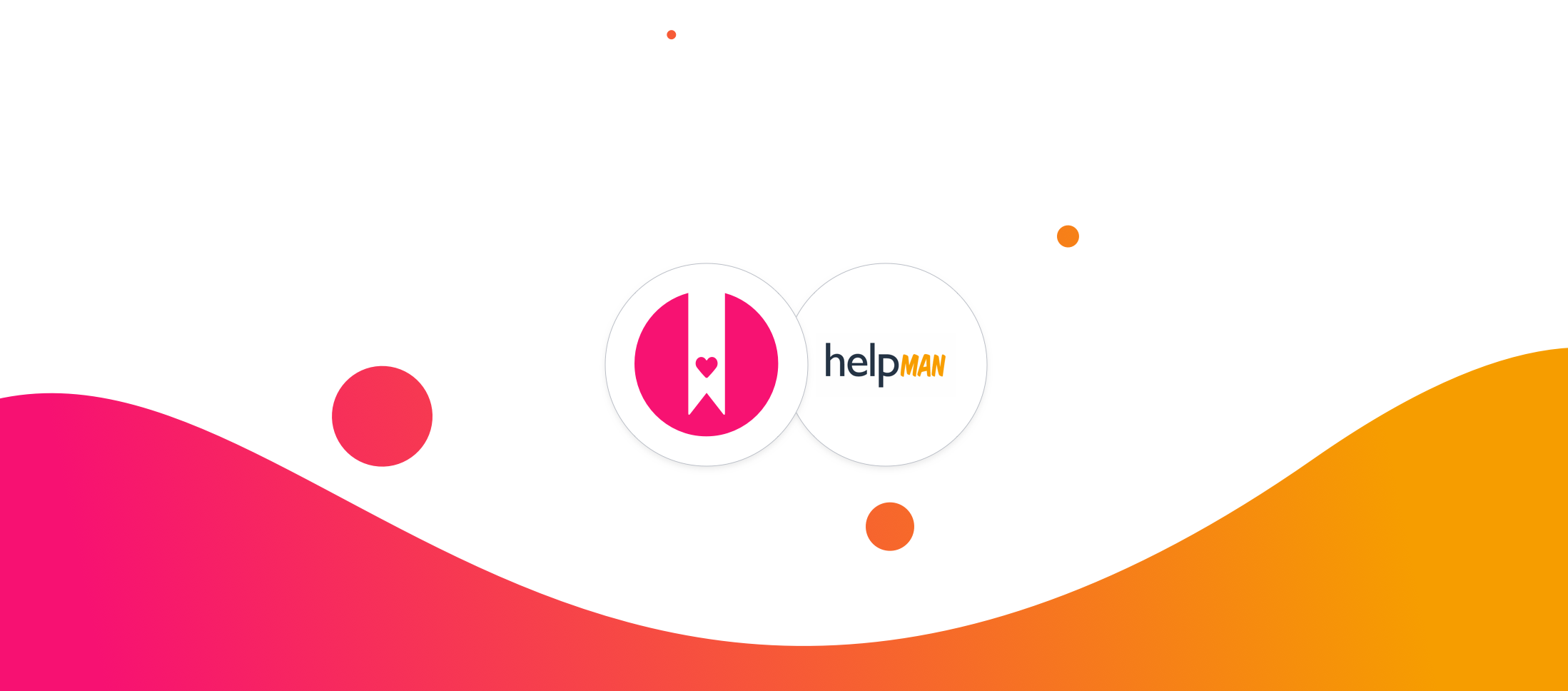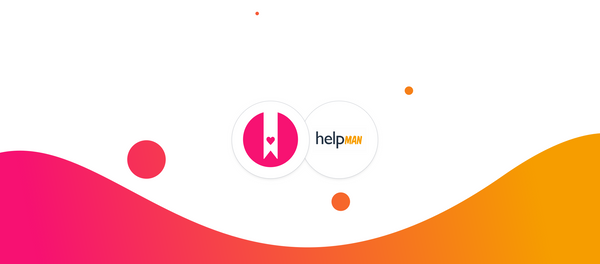 I have some exciting news to share with you today. We've made our first acquisition: Helpman!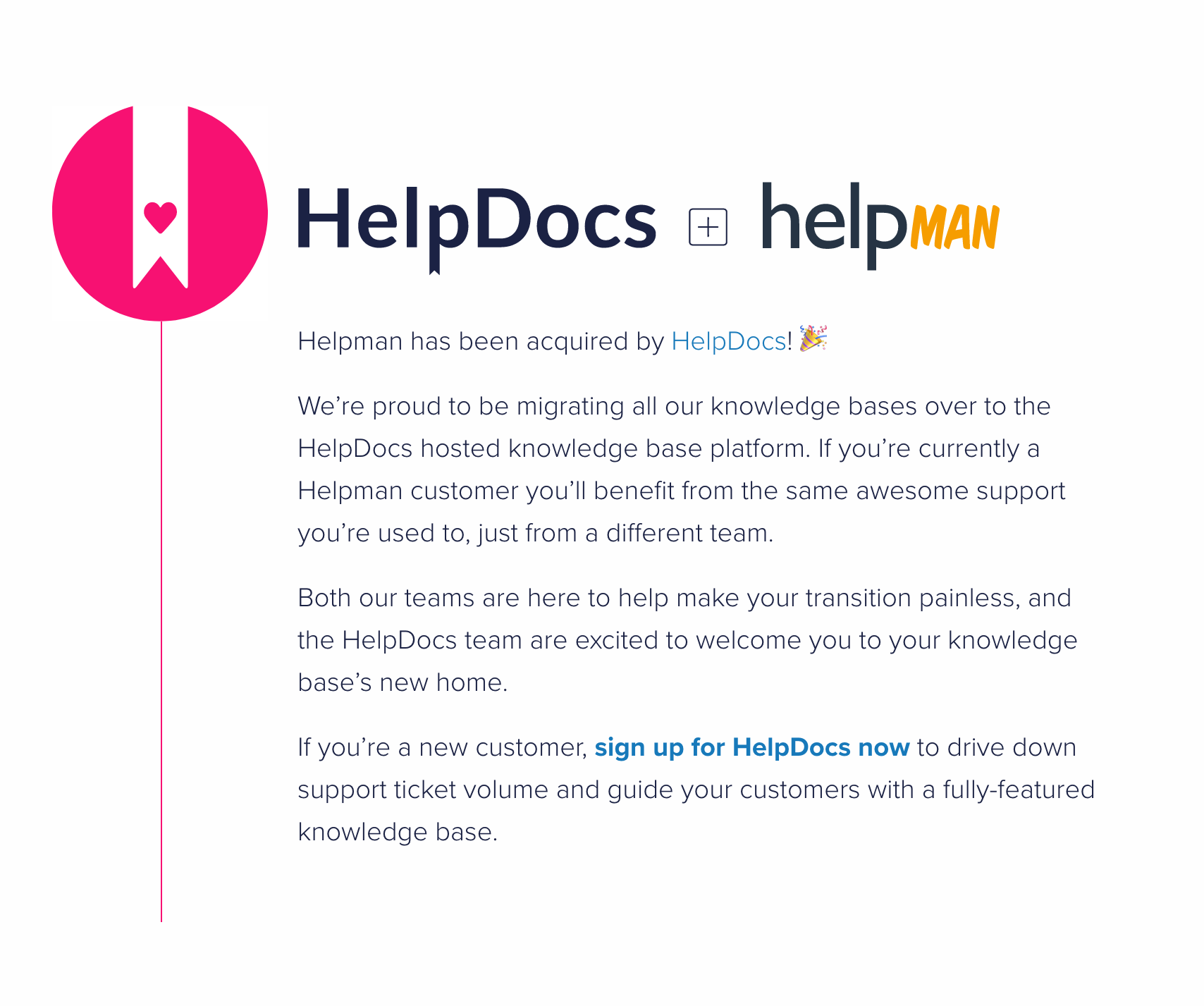 The story so far
Helpman was a direct competitor to HelpDocs—another hosted knowledge base platform. We've been competing for just over a year now, but after looking at both our roadmaps we noticed we were working on much the same features.
I connected with the founder, Micheal, recently for a chat about both our startups. Since our roadmaps were so similar, it made sense to stop competing and instead consolidate our efforts. That's when the topic of an acquisition came up.
Since we're still a small team ourselves we can't support two products and continue to make them both awesome. So from today, all Helpman customers will be starting a migration process over to HelpDocs. I'm super excited to welcome them and get them set up with their new knowledge bases, and we'll handle the whole migration transparently in the background.
What this means for you
If you're currently a HelpDocs customer, nothing will change. We'll still be the exact same company we were yesterday, there'll just be some new accounts joining the platform.
If you're a Helpman customer, you'll have received an email from the Helpman team about migrating your data. Our feature set is broadly similar and we'll be migrating your data for you. All you'll need to do is move your DNS to point at our servers once you're happy with your migration.
---
We're super pleased to be joining forces with Helpman, and I wish Michael the best of luck with his new project. If it's half as good as Helpman, it'll be awesome.