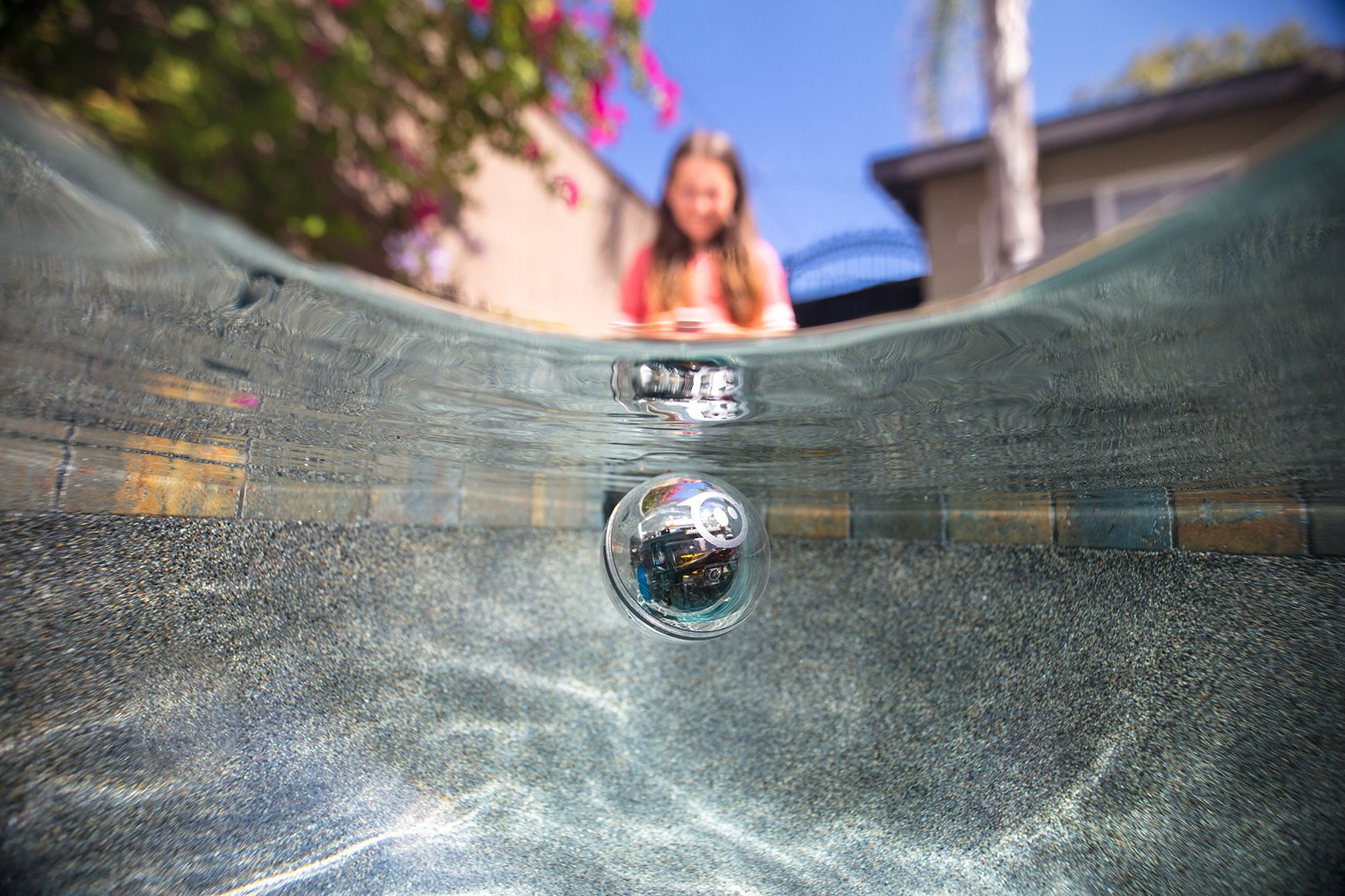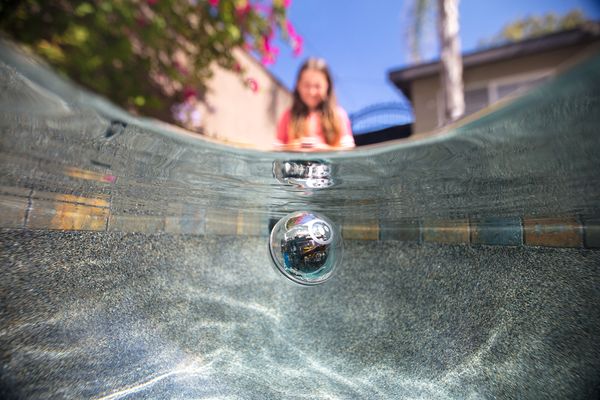 Like most nerdy movie buffs and tech lovers, I'm a big fan of Sphero, the masterminds behind that BB-8 Star Wars robot.
They are—in my humble and totally unqualified opinion—one of the most innovative consumer robotics companies of our generation. Their commitment to educating and enthusing the next-generation of robotics and tech experts is inspiring beyond measure.
Rampant gushing aside, when I learned the company's support team had joined our merry band of HelpDocs customers, I jumped at the chance to grab a call with their Operations Manager, Sara Sampson.
Hitting the Ground Running?
It's fair to say Sara was thrown in at the deep end when she joined Sphero back in 2015. The 70-strong team had only just announced the robot that would make them a household name, and Sara had to hit the ground running.
"I was actually supposed to start a day later. My boss emailed me on Labor Day and was like "Hey! Erm, things got really crazy here with our BB8 launch is there any way you could start early?""
She explains through laughter and disbelief, how the company announced their BB-8 robot the Friday before and she couldn't have imagined the response, "I didn't even know about BB8 until the day that I started because it was top secret. In my interviews, I knew that a launch was coming up. But I didn't know what it was".
And the public response was beyond anything they'd anticipated, "Typically, we used to have 1 page of orders. And a page of orders has 50. [We] went through several hundred pages."
Sara's career hasn't always centred on exciting confidential innovations in robotics and education though. After studying hotel restaurant and tourism management, Sara's previous jobs covered operations, but not quite in the same field as Sphero, "it was quite boring, I worked in dentistry. So not that exciting. When I left that position I just took some time off to think about what I really wanted."
During this time off, Sara travelled the USA with her husband and was able to find some perspective. What she wanted, turned out to be right on her doorstep as she became enthralled by Colorado's fledgeling robotics startup. "When I came back to Colorado, […] looking at what I wanted, Sphero was just a really really cool company."
She recalls being taken in by the team's energy and drive, and the company's early push into education, "Everyone was excited, everyone was super passionate about what they were doing. Our EDU arm of the business had just gotten off the ground. That was one of the biggest things that attracted me to Sphero".
Starting out as a Sales Operations Coordinator, it was the scrappiness of the Sphero team that allowed Sara to flourish, "When I started I'd never seen a team that worked together like that. It was never you know "The other department takes care of it", or "the other department does this".
"Everyone did everything. Just like any startup. You may have a job title, but that doesn't mean that's what you do every day. You do a little bit of everything."
4 months into the job, and Sphero's open and nurturing approach would allow Sara to see a niche and carve her own path as a Customer Care Manager, with a B2B focus, "I kind of identified that while we had great customer service for our B2C team and B2C customers, we didn't have the same for our B2B partners. And that's something that's just as important as B2C. So we built out our customer success side for B2B partners.
"I think that's one of the great things about startups and one of the great things about Sphero. You find problems and you solve those problems and sometimes that leads to a new job position."
From those early days at the company in September 2015, Sara went on to a role as a Customer Success Manager and most recently transitioned into the role of Operations Manager—becoming one of the few remote Sphero team members at the same time. "I actually just moved to Wisconsin in January. I had been at Sphero for a while. My husband was from here and we wanted to make a move. Sphero was gracious enough to support that decision and let me continue working with them. Which was really great because the city I live in, the tech opportunities are certainly not here. It's a very industrial blue-collar city."
Sara explained how around 100 employees work out of Sphero's HQ in Boulder, CO. while a few of the sales team work around the country. She went on to talk about the company's international offices—one in the UK, and another smaller office in Hong Kong—before we swung back to how she made the transition into remote work. "You know, it's really good. It definitely takes some time to get into the groove of working from home. Also, being able to separate home from work [is difficult] just because your computer is always there which means you can always be working, so you have to figure out how to shut it off.
"A lot of it too is figuring out: how do you work with your teammates. I have a team that reports to me as well, so how you're able to manage and mentor them from afar."
Inspiring the Next Generation of Innovators
We talk for a while on the pros and cons of working remote work, before the conversation turns to Sphero's EDU arm, something Sara's clearly passionate about. "I am blown away every time I see what these kids in second grade are coming up with. They come up with these super cool programs and activities. Things that I could never even think of."
I was keen to learn more and understand how the team balances between licensed pop-culture toys and more education-focused robots, "We kind of took a look at our business and EDU is really where we're putting a lot of our time right now. The past couple of years we've put a lot into licensed products. We worked with Disney and Pixar, obviously the Star Wars line, we had a Lightning McQueen toy, a Spiderman toy. While all of that is really fun, you're working with people who put restrictions on what you can do. We kind of wanted to take a step back and get back to our IP. We could be really creative with that and do whatever we want.
"Education is really kinda where we decided our creativity wanted to go."
It's clear this focus on their EDU arm is keeping the company's trend of innovation alive. Which is evident with their recent launch of Bolt, "it's a strictly education robot it was designed with educators in mind and teaching, not just kids but really anyone how to code in mind.[…] It's a toy, but it's an educational toy."
Having seen the launch video, we wax lyrical on how enriched our childhoods could have been had Bolt been available back in the day. It's obvious Sara's—and no doubt Sphero's—passion for their EDU arm runs deep, "Our robots teach kids how to code and that is the language of the future."
This year also saw the launch of the Sphero Heroes program, which counts 20 top educators from around the world as their exclusive alumni, "They have a really cool community going on. We've gotten them together at different events, and they're out there representing Sphero which is super cool."
But it's not just within the company, the Sphero communitiy's passion for educational robotics has influenced classrooms across the world, and even made it's way to the White House, "it's amazing to see what teachers do in their classrooms with our robots and what kids are learning from our robots.
"A teacher used a bunch of our spark robots and actually created a solar system. She had one in the middle that was the sun, and then she had perfectly timed and made programs for all of the other robots which represented planets to go around the sun. We actually got to take that program and we did it at the White House for their planetarium day. So, it was awesome that Sphero got to be at the White House and represent and do this program but I think the coolest part about it is that a teacher in a classroom came up with it, and it came up that high."
The Future of Support at Sphero
With such an engaged community, and a broad spectrum of customers from B2C right through to their B2B partners, support is a major concern for Sara. It's where she cut her teeth at Sphero and it remains an important part of her work, "We have millions of customers and want to provide great support to every single customer. We will do anything to make a customer happy."
With trends toward support bots and automation, I was keen to get the opinion of someone at such a forward-focused company on where the future of support lies, "Really it's a good mix of both. Automation is huge."
It fast became clear an eagerness to do right by the customer drives support at Sphero, "we give our customers a couple of different options. Last year we integrated an AI robot onto our site, and we've trained that robot to help our customers with different questions.
"My biggest thing when I implemented that was, I don't want a customer to get irritated that this is a robot they're talking to."
It's a point we both had in common. At HelpDocs, we tend toward human interaction for service, and a kind of pseudo-automation for self-service—we help users self-serve but with simple search instead of automated chatbots. "From a customer service standpoint, I think human interaction is really really important.
"I think about when I get support and I call somebody and it's robot and I have to press zero a hundred times to get to talk to somebody.[…] So at any point in the conversation if they start to become irritated I want that to be immediately handed off to an agent who can reach out and take care of it correctly."
While their new use of an AI bot is a helpful solution, it's clear the team equally embrace—if not favour—the traditional support as a mainstay of their support stack, "It's email phone and chat. We have a really really great support team, 24/7 and they kick butt. They work really hard and they provide really great customer service".
As we continue, it becomes clear Sara sees more benefits of automation on the back-end for support agents. Automation as a way of enabling faster, more thorough human support, "I guess I would say human touches is what I prefer, but getting the agents a lot of automation on the back end so that they can provide quick and efficient support to a customer is also super important."
Sara goes on to explain how finding the right tools is crucial. One example being a recent change to Sphero support's ticketing system, "We use Gorgias now and it's a really efficient system. I've never seen a ticketing system quite like it, and it provides a lot of automation to our agents."
Sara explained how their old system required jumping around from tab to tab, to find the right information to solve a problem, "With Gorgias everything that the agent needs lives in one platform. They don't have to have eight tabs open on their computer screen to get the information they need. So that type of automation is really incredible.
"HelpDocs integration with Gorgias has been really great as well. We previously used a different hosting site for our support site, and since moving to HelpDocs our team is pretty impressed with it. Just from an ease of setting up, and ease of editing documents. Previously it was just one person on the support team who managed all our knowledge base articles. And now it's so easy for all our different product managers to hop in there and update things as we update apps or make changes."
I blush, naturally. Whenever I hear a customer lauding HelpDocs, I get the warm and fuzzies. Receiving such praise from a company I admire means I immediately break from the "professional interviewer" demeanour I've been trying to hold together—and most likely failing at.
As the conversation draws to a natural close and I shut the Zoom window, I begin to think over the conversation.
I see tons of company names popping up all over our internal database, but rarely make the connection between us and what they do, until now.
The Sphero team are innovators. They're making a huge difference in educating the future innovators in coding and robotics. The idea that we can support them, even in such a small way, leaves me with a deep sense of pride.
Now if you'll excuse me, I'm going to go and add Bolt to the ol' Christmas list. 🤖