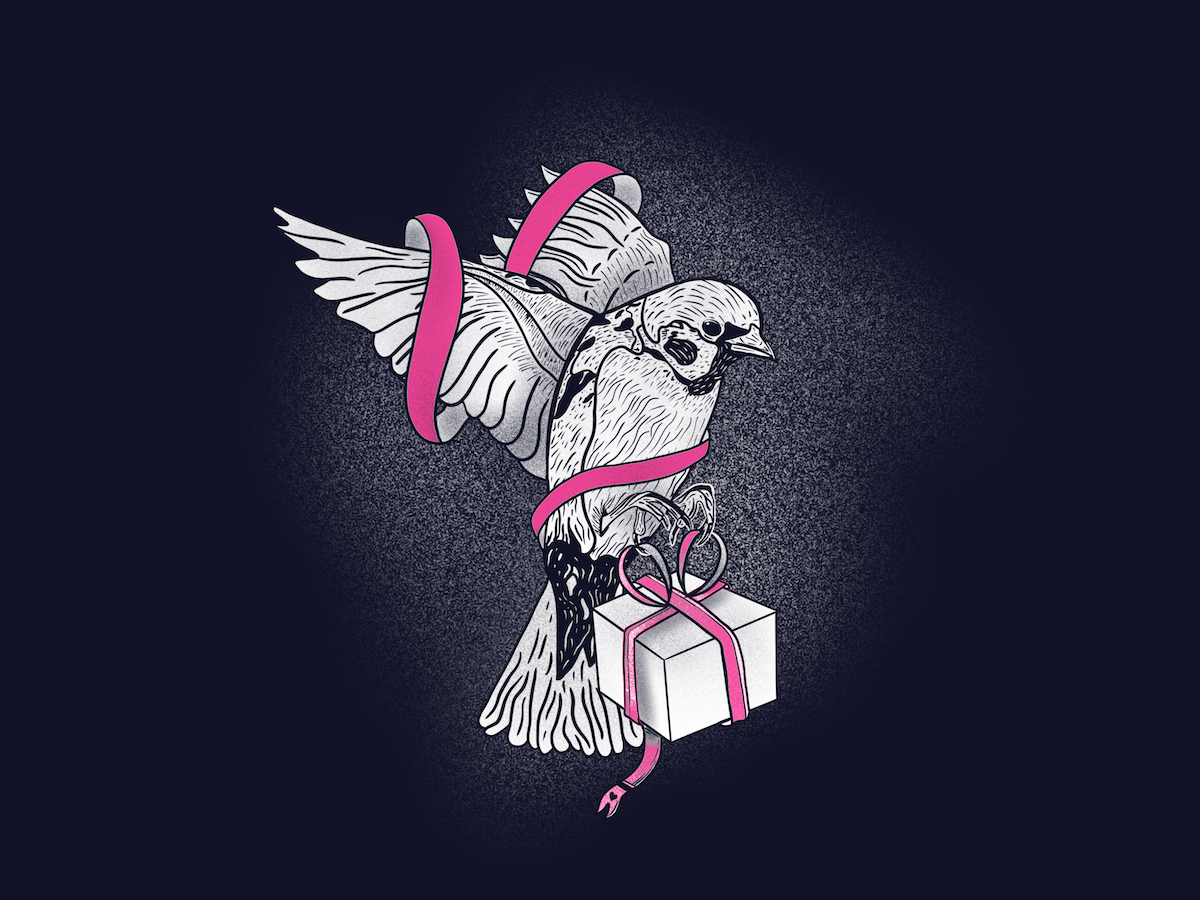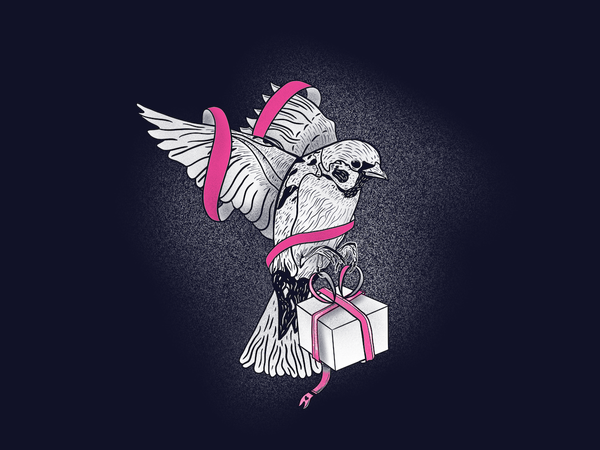 With the festive season well underway, puns are in full force as we wrap up the presents we have in store for you under the HelpDocs tree (it's audaciously pink and has a fabulous owl on top).
There's a ton to unwrap as we expand our Permission Groups to give you more control over who can read & write articles and API keys. We've also made many improvements to make the platform faster and more reliable.
To wrap up, I'll also cover the features we've released throughout 2022 as we toast a wonderful 2023. So put your favorite fluffy boots on, pour a steaming hot chocolate, and see what warming delights we have for you 💝
What's New in HelpDocs
Read-only & Full-access Permission Groups
First off, thanks to all the fantastic folks giving us feedback about Permission Groups 🤗
When we first launched Permission Groups, we didn't know how much of a positive impact it'd have on teams to split out their help content. It's one of our most significant features and allows teams of all sizes to keep their different types of content bundled together.
I'm pleased to introduce the most significant update to how Permission Groups work since we launched it: Read-only & Full-access Permission Groups ✨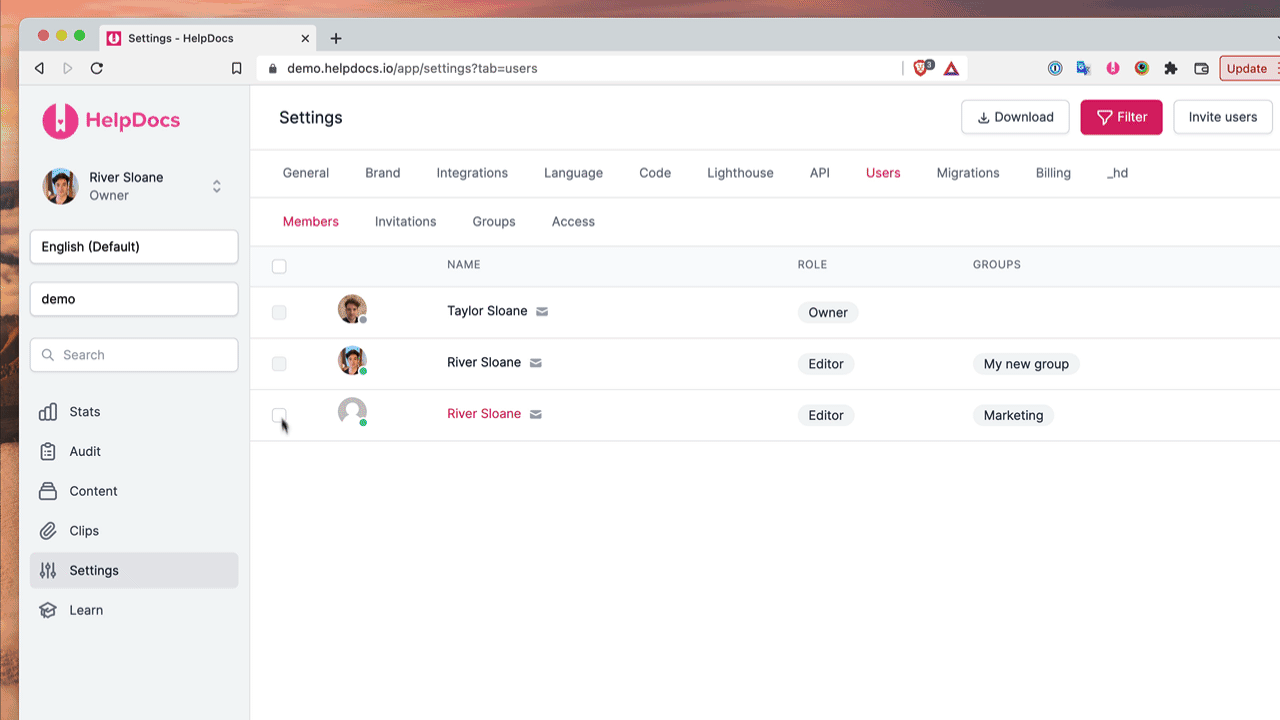 When assigning a Permission Group to a team member, you'll now get the option to assign the level of control that person has for those articles inside that Permission Group.
Read-only means they'll be able to view the content list inside the admin app and on the Knowledge Base, but they won't be able to change anything about the article.

Full-access means they'll be able to see the content inside and edit it as usual.
Now you'll be able to share process documentation, meeting notes, and more without worrying about who might edit what.
Permission Groups on API Keys
Y'all thought that was it with Permission Groups? Nope, there's even more 😌
We've integrated Permission Groups to work with API Keys. So not only can you scope your API keys to read and write, but you can scope them to certain Permission Groups.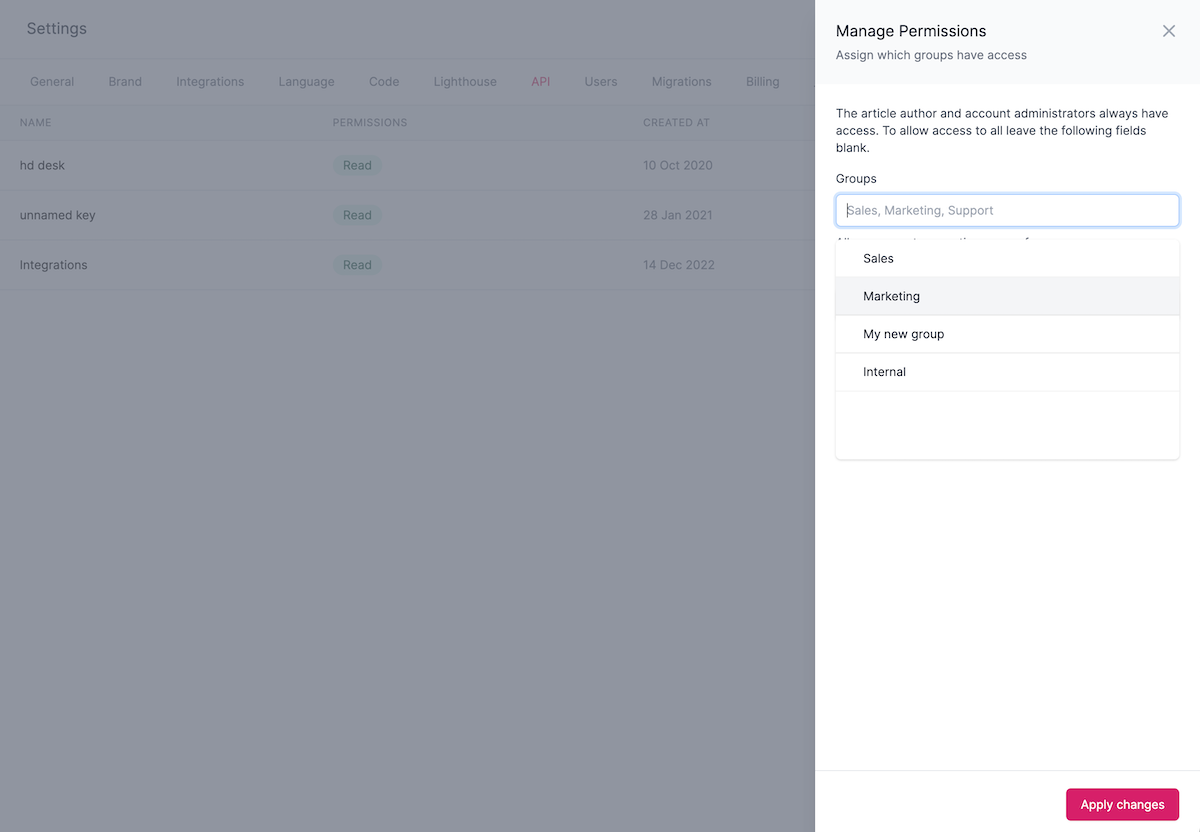 For example, you might have a Permission Group for Sales Engineers who need the ability to show off an integration with HelpDocs. You can now limit the API key to only work for members who are part of that group.
Smart Single Sign-On Syncing
Woah, quite the mouthful right? Luckily we've done the work behind the scenes so it's easier than ever to keep things in tip-top shape 🪄
If you're familiar with Single Sign-On (SSO), you'll know that you provide the name, email, and with HelpDocs, the role and any Permission Groups you want them to be created with.
With this new update we'll automatically sync the names and roles of your users from your Identity Provider (IdP) so you won't have to go in and change them yourself manually. We do the work for you 💖
Other Improvements and Bug Fixes
🔼 Improvements
We're wrapping up the page load faster with a switch from Google Fonts to Bunny Fonts
Improved pasting behavior between text editors
Lighthouse reload method now reloads the content when the language changes
It counts to say goodbye nicely. Improved off-boarding now shows past invoices and the migrations tab after account expiry
The author's email now appears in article API responses
🐛 Bug fixes
You could add links to headers but it wouldn't work correctly because of anchor links. It's unlinkable now
The shell-session code type works more reliably in the code block
🎁 Coming Soon in HelpDocs
It's no fun to wrap up the year without mentioning a few things we currently have in Beta, ready to be released into the wild next year.
If you're interested in participating in either of these Betas, let us know by clicking this link and filling out the email.
Contact Forms with Spam Prevention
We've been working behind the scenes to prevent spam from getting into your team inboxes. You'll soon be able to enable hCaptcha to add an extra layer of protection against spam email using machine learning.
Your customers will either solve a simple challenge to send their contact form over, or it'll be done automatically.
Exclude Words for Machine Translations
Our machine translations feature has saved our customers thousands of hours of back-and-forth with third-party translation services.
We'll be honest, though—our translation bots can be very eager when translating words. Where you might be describing a product name, our bots only see words.
To combat this problem, we're introducing Excluded Words for Machine Translations. This ensures that the words you specify won't be converted.

But why stop there? We're also adding the ability to convert certain words into certain translated words, so no matter what our bots might think, you'll be able to make sure those words get translated the way you want.
Eager machine translation bots but with more rules.
Wrapping up 2022
HelpDocs turned 6 earlier this year, and we've been busy creating features like two-factor authentication, the new writer role, better versioning, speeding the whole platform up, and more.
With these snazzy new features in place, we're pushing to create a powerful yet simple-to-use team Knowledge Base tool.
Here's a quick recap of the top features we released this year:
Two-factor authentication: We have added two-factor authentication (2FA) as an option that can be enabled by admins. This will increase your team's security and ensure that only authorized users can access your account.
New writer role: We have added a new role called writer, which allows users to create content without having access to edit or delete existing documents. This is useful if you want to give someone limited permissions on a project without giving them full access.
Better versioning: We have made it easier to manage versions when editing documents with our new versioning system. You'll see an icon in the top right corner of every page that shows exactly how many versions exist at any time. You can also revert to previous versions or quickly move through your history.
There's more in store for 2023, and we can't wait to share new features with you next year! 🎆