Data is big business.
If you use cloud storage for data, you already know and understand the importance of it. It keeps your data stored and accessible in a safe and reliable way.
As hacks upon hacks drop into our news feeds at what seems like an exponential rate, you're forgiven for at least thinking about alternatives to "traditional" cloud services. Those offered by the mega-corporations like Amazon, Google, and Microsoft.
Let's face it, keeping data in its entirety in a single location doesn't feel like the safest or most sensible thing to do. Not by a long shot.
You might've started to look around for something more secure. Or found you're paying too much and want a cheaper, reliable alternative to traditional cloud storage. Well, I'm pleased to say you're in luck.
Enter Sia, a decentralized storage platform secured by blockchain technology.
Developed by Nebulous labs, Sia leverages underutilized hard drive capacity around the world. They create a data storage marketplace that is more reliable at a lower cost than traditional cloud storage providers.
What's more, by breaking up your files and distributing the fragments across their network—instead of hoarding your data in a single location—they are able to maximize both security and uptime in a single hit.
Pretty neat, right?
Fans of HBOs Silicon Valley will no doubt recognise some parallels here, though Sia is less "new internet", and more "new, incorruptible way to store and deliver data at scale". Tomāto, tomăto!
Integrated knowledge bases empower users
With all this innovation and envelope-pushing, you might think Sia's support game needs to be on point. You'd be right.
Support and an integrated knowledge base have been crucial for growth and education at Sia, as Steve Funk, Sia's Head of Support explains.
"On any given day I'll be answering support requests surrounding our software and platform, creating educational YouTube videos for our users, and helping grow and manage our community".
"We previously used a support ticketing service that had an integrated knowledge base" explains Steve. "We moved to a new platform that didn't include one, and HelpDocs really stood out as a solid standalone option".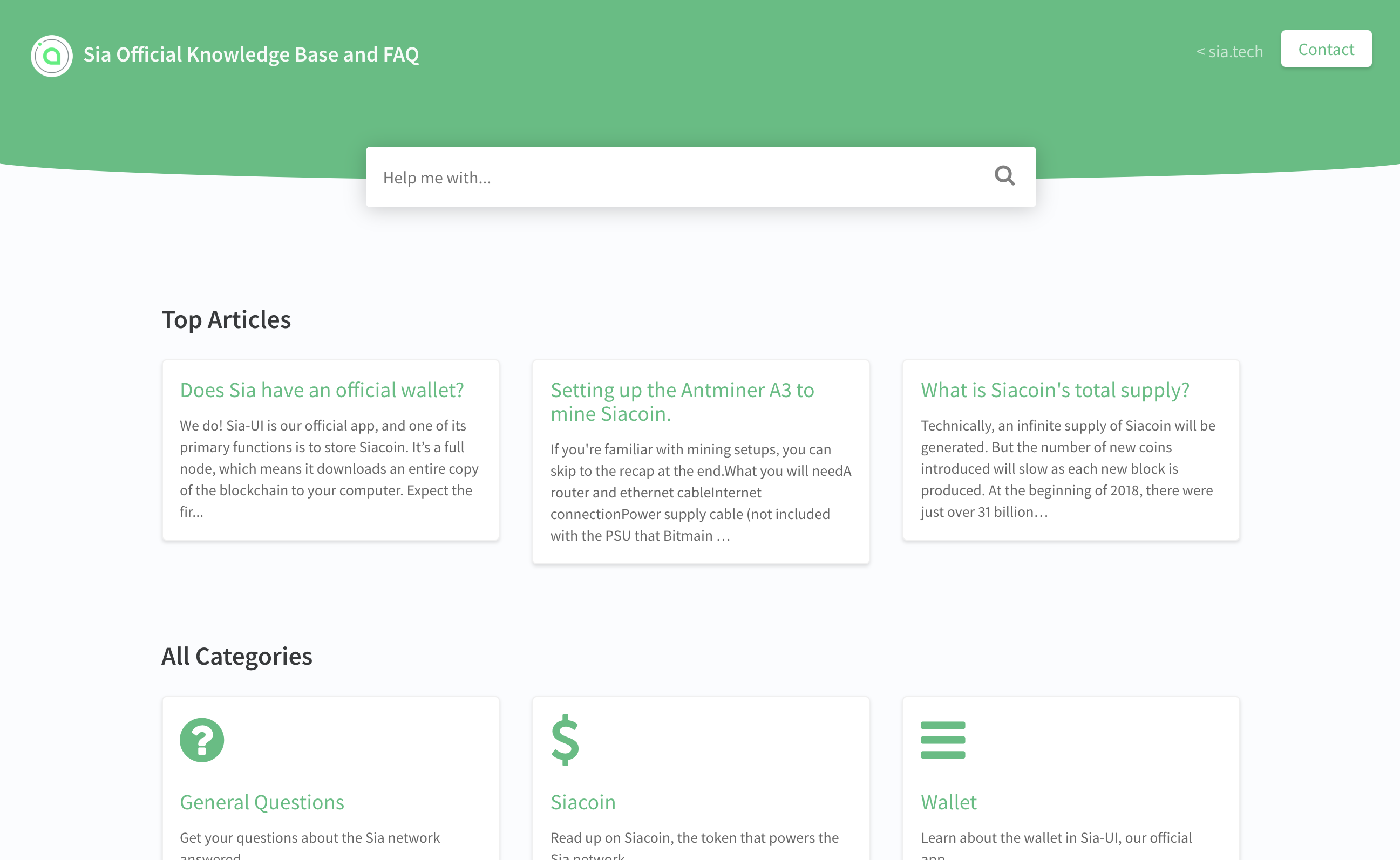 Sia use the Curve theme to help customers
"Tech savvy people and younger people - two types of users that are very involved with blockchain projects - want to be able to find their answers on their own. We're able to save our user's time, and save our company time and money".
A small company with a big idea, Sia need to keep their costs low, and so employ two part-time support staff alongside Steve. Using HelpDocs as their knowledge base coupled with the Front integration means Steve and his small team are able to scale their service rapidly, with minimal impact on cost, and without the need to hire.
"The biggest benefit is absolutely being able to offer a comprehensive self-help service. [...] being able to have over 3,300 article views and over 2,000 avoided emails is huge for us".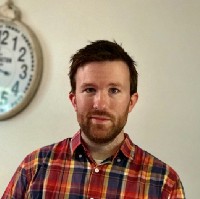 "HelpDocs has given us a high quality, easy to use area to store important information that our users need to know. It empowers our users to get the information they need themselves".

— Steve Funk, Head of Support